Career and Technical Student Organizations (CTSOs)
Q. Are the state and national career and technical student organizations (CTSOs) who use student personal identifiable information (Student PII) for memberships, competitions, and awards required to contract with each local school district as a third-party vendor in order to comply with the regulations of Education Law § 2-d?
A. When students register for membership and events directly with CTSOs and the information is not provided to the CTSO by the school district, the student PII is not from the district's educational record that is required to be protected pursuant to Education Law § 2-d. Where that is the case, Education Law § 2-d would not apply. 
To ensure that Education Law § 2-d does not apply to the student PII, the following conditions must be met:
All data provided by the CTSO is provided directly by eligible students (as defined by the Family Educational Rights and Privacy Act [FERPA]), or their parents, and no student PII is transferred, digitally or otherwise, from school educational records to the CTSO. This student PII may include student names, addresses, grade level, courses completed, or other student specific information.
Best practice is to obtain parental consent whenever CTSOs obtain, create or share a record with student PII with others, including information posted to the CTSO's website, information provided at CTSO events and information posted to social media.
Any further questions about the impact of Education Law § 2-d on career and technical student organizations should be directed to the NYSED Privacy Office at privacy@nysed.gov.
---
Overview: DECA, formerly Distributive Education Clubs of America, provides activities and classroom tools that promote the development of leadership skills in marketing, business administration and management, finance, and hospitality. DECA serves more than 7,000 students in New York State enrolled in business and marketing education programs. 
New York State organization website
NYSED contact: Michael LaMastra
---
Overview: Future Business Leaders of America (FBLA) is a CTSO focused on business management and administration. FBLA's programs focus on leadership development, academic competition, educational programs, and community service. FBLA serves more than 6,500 students in New York State throughout their four divisions: middle-level, high school, collegiate, and professional.
New York State organization website
NYSED contact: Michael LaMastra
---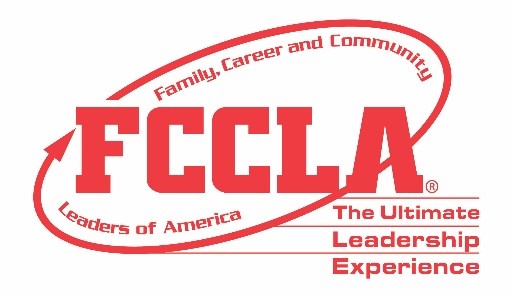 Overview: Family, Career, and Community Leaders of America (FCCLA) is a dynamic and effective national student organization that helps students become leaders and address important personal, family, work, and societal issues through family and consumer sciences education. FCCLA teaches leadership skills and encourages career exploration in the areas of human services, hospitality and tourism, education and training, and visual arts and design. FCCLA is an integral part of Family and Consumer Sciences (FACS) education and an essential element in a complete FACS program. The wide range of diverse activities, projects, programs, leadership opportunities, and service learning experienced through FCCLA complement and augment the content topics of the FACS curricula.
New York State organization website
NYSED contact: Kelli Grab
---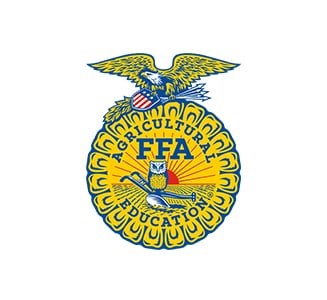 Overview: The FFA is a dynamic youth organization aimed to prepare its members for premier leadership, personal growth, and career success through agricultural education. Participants develop their talents through hands-on experiences, giving members the tools to achieve real-world success in a wide variety of career fields. FFA is an intra-curricular organization and is one of the three components of agricultural education: classroom and laboratory experience, Supervised Agricultural Experiences (SAE- WBL), and Student Leadership Organizations (FFA). Today there are over 700,000 FFA members across all 50 states, Puerto Rico, and the US Virgin Islands. In New York State, agricultural education, as well as the FFA, is overseen by the New York Agricultural Outreach and Education organization which works in partnership with Cornell University and the New York State Education Department.
New York State organization website
NYSED contact: Kelli Grab
---
Overview: HOSA is a CTSO dedicated to promoting leadership and skills training within the health sciences. Their two-fold mission is to promote career opportunities in the health care industry and to enhance the delivery of quality health care to all people. HOSA has over 245,000 members worldwide, creating a large network of educators, future health care professionals, and practicing health care professionals.
New York State organization website
NYSED contact: Louise Bigando
---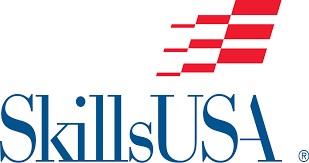 Overview: SkillsUSA is a National Organization that provides students with educational experiences in leadership, teamwork, citizenship, and character development. The New York State SkillsUSA has more than 10,000 members who are involved in many community service activities as well as competing in regional conferences and the state conference held in Syracuse New York each spring. The first-place winners of the state conference go on to compete in the National Leadership and Skills Conference held in Atlanta, Georgia in June. Business and industry partners are directly involved in evaluating students' knowledge and skills.
New York State organization website
NYSED contact: Nicole Hadsell
---
Overview: The Technology Student Organization is a CTSO comprised of middle and high school students enrolled in technology education classes. Students work on competitive events focused on technology education content and apply leadership skills necessary in STEM-related fields.
New York State organization website
NYSED contacts: Brittany Kitterman and Kelsey Roman
---
Students can, with local school approval, earn credit for Participation in Government through active membership in a Career and Technical Student Organization. Please reference the guide below for guidance as to how to implement this option for your students.
A Guide for Using Occupational Education Student Leadership Development Activities for Participation in Government Credit