Higher Education Opportunity Program (HEOP)
Arthur O. Eve
Member of the New York State Assembly (1967–2003) and Deputy Speaker of the Assembly (1979–2003) representing districts in Buffalo, New York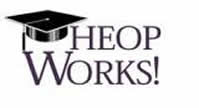 Purpose
To help provide a broad range of services to New York State residents who, because of academic and economic circumstances, would otherwise be unable to attend a postsecondary educational institution.
Program Services
HEOP provides funds to assist in the screening and testing of prospective students.
Higher Education Opportunity Programs also provide structured support services including a prefreshman summer program, counseling, tutoring, and remedial/developmental coursework.
In addition to academic support, program participants receive financial assistance toward their college expenses.
HEOP Addresses Students Total Needs
Introduces students to college expectations via a Prefreshman Summer Program
Offers academic, career, financial, and career counseling
Provides one-on-one and small-group tutoring
Offers remedial, developmental, and supportive courses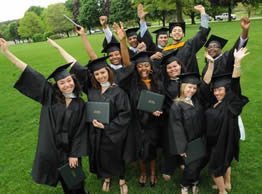 Additional Programs (SUNY & CUNY)
Student Eligibility
HEOP serves New York State residents who are both academically and economically disadvantaged. Disadvantaged students are individuals from low-income families with potential for successful collegiate experiences but who have not acquired the verbal, mathematical, and other cognitive skills required to complete their college work.
 Institutional Eligibility
Competitive grants are awarded to Independent institutions of higher education incorporated by the New York State legislature or chartered by the Board of Regents and offering two- or four-year degree programs registered with and approved by the Board of Regents.
Programs must serve matriculated students who are working toward a degree.
Students shall be selected without regard to age, color, religion, creed, disability, marital status, veteran status, national origin, race, gender, genetic predisposition or carrier status, or sexual orientation.
Roster Information
---
Interim Report Guidance
HEOP  2014 Interim Report
---
Student Transfer Form
Application & Request for Proposal Information
2019-2024 HEOP RFP Materials
Update 4/5/19:

NYSED has extended the 2019-2024 HEOP application deadline to Friday, April 26, 2019. Applications must be postmarked by this date. Mail tracking is recommended.
The Q&A should be posted on or before Friday, April 12, 2019.
All programs including start-ups, if awarded, must enroll the first cohort of HEOP students for Fall 2019 and a summer program must be offered in the Summer of 2019, as per RFP.
Please review the grant documents below for additional information.
Contact Information:
New York State Education Department
Office of Postsecondary Access, Support, and Success
Arthur O. Eve Higher Education Opportunity Program
89 Washington Avenue, EBA 960
Albany, NY 12234
(518) 474-3719
kiap@nysed.gov
cdpu@nysed.gov