Perkins Postsecondary Career & Technical Education Program
Congressional Representative Carl D. Perkins (D-Kentucky), wanted to see students better prepared for the world of work. The Perkins Act provided Federal funds for vocational-technical programs for both youth and adults.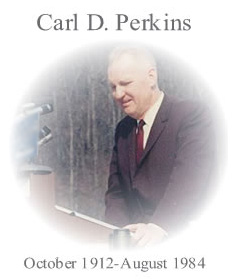 Purpose
The Federal Carl D. Perkins Career and Technical Education Improvement Act (Perkins IV / CTEA) provides funds to postsecondary institutions, preparing students to be more competitive in the world economy. These funds improve the academic performance of students, especially special population students, who are enrolled in career and technical education programs. Funds are used to provide the supplementary services that students may need to succeed in career and technical programs through Title I formula funding applications. Title I funding includes the initiative to improve gender participation and completion in nontraditional programs that prepare individuals for underrepresented occupations.
The New York State Education Department has awarded a grant to the SUNY at Albany's NET (Nontraditional Employment & Training) Project to provide timely and useful resources to support the mission of building a nontraditional workforce through expanded educational and career opportunities for students.
Center for Women in Government State University of New York
Draper Hall 302, 135 Western Avenue
Albany, New York 12222
Program Manager, Abigya Eshete
518.442.3898
AEshete@albany.edu
---
Contact Information
New York State Education Department
Office of Postsecondary Access, Support, and Success
Perkins CTEA
89 Washington Ave, EBA 960
Albany, NY 12234
(518) 474-3719
perkins@nysed.gov