For More Information Contact:
JP O'Hare or Keshia Clukey
(518) 474-1201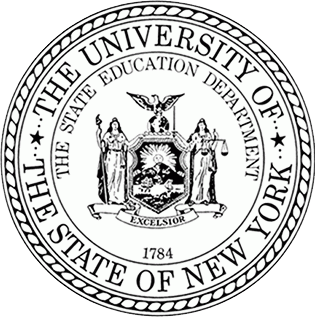 New Guidance and Resources Available for School Districts to Support Implementation of Social Emotional Learning
Tools and Resources Build on Social Emotional Learning Framework
New guidance and resources are now available to help school districts implement policies and programs that promote Social Emotional Learning (SEL), State Education Commissioner MaryEllen Elia announced today. These tools facilitate systemic whole school implementation and include district-developed resources aligning SEL competencies, academic standards, classroom activities and teaching practices.
"Social Emotional Learning tools are not just for our students; they help parents, teachers and children acquire the knowledge and skills they need to understand and manage their emotions," Chancellor Betty A. Rosa said. "
"The impact of these Social Emotional Learning initiatives is truly being seen in our schools, where suspensions are down and students are being lifted up by educators who are working together to build positive school climates," Commissioner Elia said. "The Department has made SEL a priority and our ESSA plan commits to
Available Resources
Social Emotional Learning: A Guide to Systemic Whole School Implementation provides resources and tools to support districts, schools, and individual educators in their work to create schools that effectively prepare all students to succeed in school and in life. Systemic whole school implementation of SEL encourages safe, supportive school communities in which all young people are valued. The Guide is designed as a reference to be used in whole or in part, depending on the role and needs of the reader, school or district.
Additionally, several district-developed content area crosswalk documents will provide examples of ways SEL can be incorporated in and aligned with subject area content to support State standards. Additional crosswalks will be posted as they become available.
These tools and resources build upon guidance and benchmarks released in 2018, including New York State Social Emotional Learning Benchmarks for voluntary implementation and Social Emotional Learning: Essential for Learning, Essential for Life, a framework explaining SEL concepts, and the need for and benefit of SEL in New York.
NYSED is planning a series of regional professional learning sessions this summer, which will give educators opportunities not only to learn more, but to interact with peers in their region to discuss ideas, current work and plans, and to develop inter-district relationships that can help support effective implementation.
Importance of SEL
SEL is equally important for children adults. Consciously fostering social emotional learning and regularly practicing SEL skills can help educators be happier, healthier, more productive, less reactive, and to make better decisions, which in turn helps them to be stronger supporters for students.
Research shows that the quality of school climate may be the single most predictive factor in promoting student achievement. Students who received SEL instruction had the following results:
achievement scores are 11-13 points higher;
improved attitudes and behaviors, including motivation to learn, commitment to school, and engagement in the classroom;
fewer negative behaviors, including disruptive classroom behaviors, non-compliance, aggression, and disciplinary referrals; and
reduced emotional stress, including student depression, anxiety, and social withdrawal.
Social Emotional Learning is a key component in the Board of Regents and Department's work to promote equity in education for all children through participating in the New York State Safe Schools Task Force, implementing New York's Every Student Succeeds Act (ESSA) plan, developing a School Climate Index, and providing resources to support mental health education in schools. Fostering the development of SEL competencies for all students and adults in schools and communities supports the ESSA Plan priorities to improve academic achievement and graduation rates, improve school climate, and increase educational equity.
District questions regarding this guidance should be directed to NYSED's Office of Student Support Services at studentsupportservices@nysed.gov.
The new resources outlining benchmarks and frameworks for educators to implement Social Emotional Learning practices in their schools and classrooms are now available on NYSED's website.