For More Information Contact:
JP O'Hare or Keshia Clukey
(518) 474-1201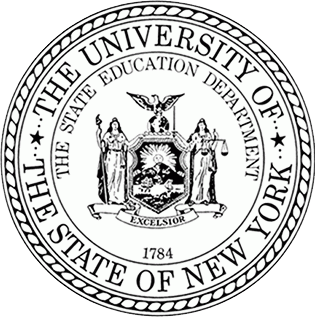 State Education Department Issues Guidance to Increase Equitable Access to Advanced Coursework for All Students
The State Education Department today issued guidance to assist school districts in ensuring all students, including those that are historically underserved, have equitable access to rigorous coursework. The guidance, rooted in five core principles, builds on the State's Every Student Succeeds Act (ESSA) plan, which uses multiple measures of success to advance equity. This includes a "College, Career and Civic Readiness Index," that measures, among other indicators, advanced course enrollment.
"For far too long, the student makeup in advanced courses across the state has not reflected the population of the school where the class is being taught," Board of Regents Chancellor Betty A. Rosa said. "If we want to create a truly equitable education system, we must ensure that every child, regardless of their race or socioeconomic status, has access to the same coursework as their peers. By implementing strategies outlined in this guidance, districts will not only be meeting their ESSA requirements, they will be better meeting the needs of their students."
"Access to rigorous coursework is essential for all of New York's students," Acting Commissioner Shannon Tahoe said. "If we want to put students on the path to success, we must be certain that they are able to engage in the coursework that will get them there. The State's ESSA plan has made fostering equity a priority and this guidance moves us even closer to ensuring that every student, in every school across the State, has access to a quality education. We thank the members of the New York Equity Coalition for their partnership in developing this guidance."   
"As one of the civil rights, education, parent, and business organizations in The New York Equity Coalition, the New York Urban League is grateful that the Board of Regents and the New York State Education Department recognize that it is imperative that all students have access to the courses that will prepare them for college, careers, and active citizenship," Arva Rice, President and CEO of New York Urban League said. "Removing the barriers that all too often prevent students who are historically underserved from enrolling in advanced courses is an important and necessary step to putting all New York students on the path to a bright future."
"On behalf of the civil rights, education, parent, and business organizations in The New York Equity Coalition, we commend the Board of Regents and the New York State Education Department for taking this critical step and reinforcing to parents across New York their commitment to ensuring all students have access to the high-quality academic experiences that will set them up for a successful future," said Samuel L. Radford III, past president of the District-Parent Coordinating Council of Buffalo and co-chairperson of We the Parents. "All parents want the very best for our children, and that includes access to high-level courses that will prepare them for college, careers, and civic readiness."
Implementing the strategies outlined by the guiding principles will help districts provide additional opportunities and encourage students who are underrepresented in advanced coursework. Offering the preparation, information, and access to such courses will ultimately improve their ability to be ready for all available post-secondary options.
The following five guiding principles were established to assist districts in their efforts to provide course access equity:
Providing a course sequence and foundation-building in earlier grades that make later, advanced coursework a viable option;
Creating multiple access points to advanced courses;
Using equitable advanced coursework enrollment criteria;
Offering a robust set of student supports that help all students succeed in advanced courses; and
Publishing materials that encourage all students to participate in advanced courses and making these materials available in multiple languages.
Foundation-Building
The Department encourages school districts to implement policies that ensure, starting in the early grades, all students are provided with opportunities to access courses and curriculum that will prepare them for a range of rigorous courses by the time they reach high school. Positive practices should include:
ensuring high expectations for all students;
scaffolding curriculum in the early grades so that all students are prepared for advanced coursework in high school; and
providing educators with the necessary professional development across grade spans.
Further, in school districts that have gifted and talented programs, screening should be equitable and accessible. To the extent feasible, school districts should consider screening all students during the school day rather than inviting students to apply on weekends or hosting screenings on weekends, after school, or at other times that parents may not be aware of or be able to attend.
Creating Multiple Access Points
Recognizing that an equitable course enrollment policy should be driven by the understanding that students can succeed in advanced courses when they are provided with appropriate supports, districts are encouraged to create multiple pathways so students can enroll in Honors, Advanced Placement, International Baccalaureate, Dual Enrollment, and other advanced courses at various points throughout their school experience. Students should also have access to school counselors who can focus on helping them navigate course enrollment to prepare them for college and careers, and who have the skills and training to engage with families and students of all backgrounds. Information on available advanced coursework should be made available in the student's home language so that both students and parents are aware of all options available. 
Enrollment Policies
An equitable course enrollment policy uses multiple measures to identify students for advanced coursework so that no single measure excludes their participation. Positive practices include careful consideration of the relevance of course prerequisites and considering non-academic aspects of readiness for advanced coursework. An equitable course enrollment policy would, for example, limit prerequisites and entrance requirements to those that are directly related to a student's potential for success. 
Student Supports
In their course enrollment policy, districts should include supports for students to allow them to succeed in advanced coursework. Positive practices include tutoring, access to technology, and support from school counselors. In addition, school districts should be aware of the provisions included in the 2019-2020 Enacted State Budget that authorize SUNY and CUNY to reduce or waive tuition for high school dual or concurrent enrollment students. School districts should also make eligible students aware of the state provided AP and IB test fee waivers available.
Publishing Inclusive Materials and Conducting Outreach in Multiple Languages
Districts are encouraged to publish course guides, enrollment information, and letters to parents that invite students to participate in advanced courses, describe how these courses will benefit students as they pursue college and careers, and describe the supports provided to encourage student success. All documents should be provided in multiple languages or in a language the family understands.
ESSA is Equity
New York's final approved ESSA plan emphasizes fostering equity in education for all students, expands measures for school support and accountability and student success and requires school-level improvement plans for the lowest performing schools overall, as well as schools with the lowest performance for certain student populations.
New York State is committed to ensuring that all students succeed and thrive in school no matter who they are, where they live, where they go to school, or where they come from. The plan includes strategies for supporting the professional growth of educators and ensuring that all students, including multilingual learners/English language learners, immigrant students, migratory youth, students with disabilities, homeless youth, and neglected and delinquent youth, have access to a well-rounded, culturally responsive and sustaining education that supports students' academic and social-emotional development.
ESSA strategies to foster equity include to: address disparities in training for teachers to help them be effective in the classroom; provide students more access to rigorous high school coursework; make schools equally welcoming environments for all students; increase fiscal transparency in school building spending; and use multiple measures to allow students to demonstrate proficiency in state learning standards.
ESSA also provides states and LEAs with funding to provide additional support to certain groups of students as well as to schools that have been identified for additional support. The plan also includes strategies for supporting the professional growth of educators and ensuring that that every child in New York state has equitable access to a high-quality education. Additional information on the state's ESSA plan can be found on NYSED's website.