For More Information Contact:
JP O'Hare or Keshia Clukey
(518) 474-1201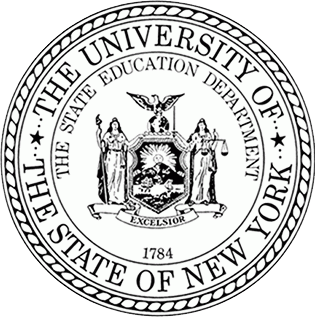 State Library Awards $226,000 in Grants to Preserve Research Materials
The New York State Library awarded $226,450 in Conservation/Preservation Discretionary Grant Program grants to eight cultural education institutions to help preserve research materials, State Education Commissioner MaryEllen Elia announced today. The grants provide support for projects that contribute to the preservation of significant research materials in libraries, archives, museums, historical societies and other not-for-profit cultural organizations in New York. Projects include improving collection storage environments, or reformatting, treating or rehousing collections.
"Our libraries and cultural institutions hold the documents that tell New York State's history," said Board of Regents Chancellor Betty A. Rosa. "We're proud to support projects that help preserve and conserve irreplaceable documents and research materials for future generations."
"It's critical that we take steps to preserve treasured documents and records in our libraries, museums, archives and historical societies," said Commissioner Elia. "These grants will ensure research materials used by scholars and students today will continue to be available for generations to come."
Awards for the grants range from $8,482 to $40,000. Awards are below:
 
| | | | |
| --- | --- | --- | --- |
| County | Organization | Project | Award Amount |
| New York | American Jewish Joint Distribution Committee | Preservation Microfilming of Archival Collections | $40,000 |
| New York | American Museum of Natural History | Anthropology before Darwin | $40,000 |
| New York | The Metropolitan Museum Of Art | Dressing the Part: Five Centuries of Costume, Tailoring and Hairstyling Books | $40,000 |
| New York | NYC Dept. Of Records & Information Services | Oversize Central Park and Brooklyn Bridge Drawings Conservation | $35,338 |
| Bronx | The New York Botanical Garden | Victorian Glass House: Treatment of Presentation Drawings of the New York Botanical Garden Conservatory | $23,426 |
| Rockland | Rockland County Archives | Rockland County Supreme & County Court Records - Matrimonials 1914-1950 | $20,461 |
| Bronx | Wildlife Conservation Society | Preserving the Image of Conservation: Rehousing WCS's Photo Negative Collection, circa mid-1940s-early 1970s | $18,743 |
| Niagara | Niagara County Community College | NCCC Lewis Library Archive Preservation | $8,482 |
The New York State Library's Program for the Conservation and Preservation of Library Research Materials Discretionary Grant Program, provides financial support for projects that contribute to the preservation of significant research materials in not-for-profit libraries, archives, historical societies and other agencies within the State of New York, whether by improving collection storage environments, reformatting or treating collections, or other preservation activities.
Since 1986 more than $14 million has been awarded through the Discretionary Grant Program to encourage the proper care and accessibility of research materials in the State, to promote the use and development of guidelines and standards for conservation/preservation practices, and to support the growth of local and cooperative preservation programs.
Grant awards, made on a competitive basis, are limited to a minimum of $2,500 and a maximum of $40,000. Grant funded projects may start on July 1, 2019 and all work on those projects must be completed by June 30, 2020.