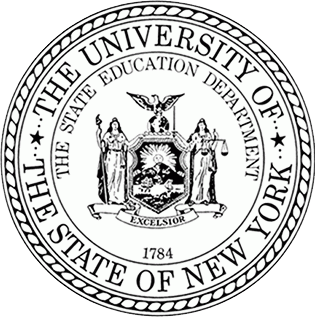 THE STATE EDUCATION DEPARTMENT / THE UNIVERSITY OF THE STATE OF NEW YORK / ALBANY, NY 12234
Office of School Personnel Review and Accountability (OSPRA)
To:
Deans/Directors of Institutions Offering Teacher Preparation Programs
Certification Officers
District Superintendents
Superintendents
Charter School Administrators
Livescan Partner Sites
TEACH School District Users
From:
Deborah A. Marriott, Director of the Office of School Personnel Review and Accountability (OSPRA)
Subject:
Fingerprinting Changes – Transition Timelines
This memo is to provide detailed information on the timeline for transition to the Statewide Vendor Managed System operated by MorphoTrust.  As described in the April 2, 2015 memo to the field, the New York State Education Department ("NYSED") is eliminating the use of the current NYSED managed fingerprinting process which includes all NYSED Livescan fingerprinting systems and the current "ink and roll" card submission process.
It is imperative that individuals initiating the fingerprint process in the coming months pay close attention to the timeline detailed below to maximize their chance of successfully completing the process before the cut-off date.  Failure to successfully complete the fingerprint process within the prescribed timelines will necessitate the commencement of a new fingerprint application along with the payment of all applicable fees.  Fees associated with incomplete fingerprint applications are not eligible for a refund and cannot be credited towards a new application.    
Candidates are encouraged to submit fingerprints as early as possible and remain attentive to the process through its completion.  As the cut-off deadline approaches, consideration should be given to whether it makes more sense to wait until the MorphoTrust system is operational to initiate the fingerprint process. 
The timeline listed below identifies the critical transition dates: 
June 26, 2015       Last day to mail fingerprint cards to NYSED for processing (rejection rates are significantly higher for "ink and roll" cards, therefore, individuals may have to submit several sets of cards to successfully complete the fingerprint process).   
July 10, 2015        Last day to submit new digital fingerprints (after this date, Livescan locations will no longer have the ability to transmit a new record)
July 24, 2015        Last day to re-submit digital fingerprints for individuals with a rejection (after this date, Livescan locations will no longer be able to transmit any fingerprints)
August 3, 2015      First day to have fingerprints scanned at MorphoTrust locations (http://www.l1enrollment.com/locations/?st=ny)
We are in the process of developing frequently asked questions (FAQ's).  To assist in this process, anyone with questions about the new fingerprint process is encouraged to submit their questions to ospra@nysed.gov.  This will help to ensure that the information provided addresses common issues and/or concerns.