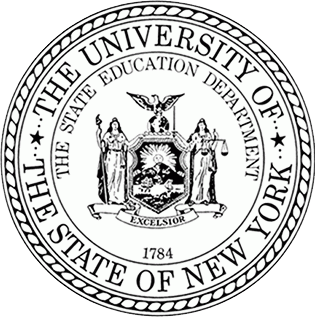 THE STATE EDUCATION DEPARTMENT / THE UNIVERSITY OF THE STATE OF NEW YORK / ALBANY, NY 12234
Office of School Personnel Review and Accountability (OSPRA)
To:
District Superintendents
Superintendents
Charter School Administrators
Livescan Partner Sites
Colleges and Universities with Approved Programs
TEACH School District Users
From:
Deborah A. Marriott, Director of the Office of School Personnel Review and Accountability (OSPRA)
The purpose of this memo is to advise you of the changes that are planned for the fingerprint supported criminal history background check program administered by the Office of School Personnel Review and Accountability in the New York State Education Department ("NYSED"). 
New Digital Fingerprinting Program
NYSED plans to phase out the current Livescan digital fingerprinting program effective August 1, 2015 and join the Statewide Vendor Managed System operated by MorphoTrust in conjunction with the Division of Criminal Justice Services for the capture and transmission of the fingerprint application, fee and digital fingerprint images.   The Statewide Vendor Managed System was established in 2008 to provide a digital fingerprint solution for individuals who are required by New York State statute to undergo a fingerprint based criminal history review for civil reasons.  MorphoTrust processes approximately 360,000 fingerprints annually for New York State agencies (i.e., DOH, OMH, OMRDD, OCFS, DOS, DMV and many other smaller NYS agencies).  The Department will add approximately 45,000 fingerprints to this system annually. 
Statewide Vendor Managed System Benefits
The Statewide Vendor Managed System offers many advantages over the current Livescan system.  Among these benefits are the following:
Uniform Access:  All individuals who need to undergo a fingerprint based criminal history background check for certification and/or employment will have access to digital fingerprinting services.
Customer Service:  MorphoTrust maintains a web-based online appointment system for fingerprint processing and a multi-lingual call center for assistance with fingerprinting issues.
Location Convenience:  There are currently approximately 100 digital fingerprinting sites statewide operated by MorphoTrust, some of which have evening and weekend hours (www.l1enrollment.com/locations/?st=ny). 
Consistent Fingerprint Standards:  MorphoTrust utilizes a uniform process to confirm the identity of the fingerprint candidate including technology to verify the validity of many of the common forms of identification used by such individuals.
Escrow Accounts:  MorphoTrust will set up an escrow account (or similar arrangement) for entities that want to pay for their fingerprinting candidates.
Fees:  The current MorphoTrust fee for the fingerprinting service is less than $10 per individual (in addition to the DCJS and FBI fee).
Existing Livescan Sites
MorphoTrust offers a variety of options for entities that wish to maintain an active role in the fingerprinting process, including becoming a partner site or a more limited host or special site.  Each of these options has various requirements (space, staff, volume, etc.).  Entities that wish to explore an enhanced role should contact MorphoTrust to discuss the specific requirements.  Some of the options include revenue sharing with the proviso that fingerprinting services must be offered to all individuals who have a need for a New York State fingerprint background check. 
Transition
The Department is working closely with DCJS and MorphoTrust to develop a transition plan.  The transition will address phasing out the current Livescan fingerprinting process and designing a new business process for the Statewide Vendor Managed System.  More information will be disseminated as it becomes available.
In the meantime, it is imperative that anyone who has begun the fingerprint process on the current system complete that process before the transition to the Statewide Vendor Managed System.  Anyone who has not fully completed the fingerprint process by July 15, 2015, will need to start the fingerprint application process over with MorphoTrust and will have to pay all of the fees again.  School employers can identify individuals in an incomplete status by using TEACH.  Colleges and universities should encourage their applicants to log into TEACH to check their status.  Individuals in an incomplete status should be advised to complete the process or risk having to start the process over and being subject to additional fees.
Questions
Additional information about the Statewide Vendor Managed System and MorphoTrust may be obtained by contacting Joseph Migneco at MorphoTrust at: (908) 512-5658) or Deborah A. Marriott at (518) 473-2998 or ospra@nysed.gov.