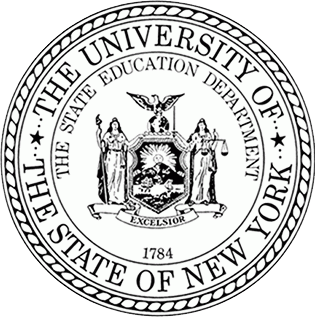 THE STATE EDUCATION DEPARTMENT / THE UNIVERSITY OF THE STATE OF NEW YORK / ALBANY, NY 12234
Office of School Personnel Review and Accountability (OSPRA)
From:
Deborah A. Marriott Manager and Associate Attorney
On July 11, 2009, Governor Patterson signed a bill (A.8564/S.5765) which would extend for one year, the ability of covered schools to make emergency and conditional appointments and the authority for State Education Department ("SED") to issue conditional clearances (Ch. 179, L. 2009).  This one year extender makes several important changes to conditional clearances.  The purpose of this memo is to advise you about the impact of these changes.
Emergency Appointments
The ability of covered schools to make emergency appointments remains unchanged.  All emergency appointments must be made in accordance with the provisions set forth in Chapter 147 of the Laws of 2001. 
Conditional Clearances Valid for 45 Days
The new law limits the duration of conditional clearances to 45 days.  Upon good cause shown, SED may extend or renew a conditional clearance.  The intent of a conditional clearance was to allow a covered school to make a "conditional" appointment based upon the issuance of a conditional clearance by SED.  The conditional clearance was issued by SED while awaiting completion of the FBI component of the criminal history background check.  The reason for limiting the conditional clearance to 45 days was to minimize the risk that a person with a serious out of state criminal history issue could be working under a conditional clearance for an extended period of time, and to provide an impetus for individuals to complete the FBI component of the criminal history check.
Existing Conditional Clearances
The new law makes all conditional clearances expire 45 days from the effective date of the legislation.  The effective date of the law is July 1, 2009, therefore all existing conditional clearances would have expired on August 14, 2009.  Due to the complications in making the necessary modifications to TEACH, all existing conditional clearances will expire 45 days after the new version of TEACH that accommodates this new provision is released. 
TEACH Modification
SED has made a modification to TEACH, that will readily identify the expiration date of a conditional clearance so that employers will have a clear indication of which employees are working under a conditional clearance and when it expires.  School employers are expected to work with any employees who have a conditional clearance to help them to complete the FBI component of the background check.  The TEACH system will allow school employers to seek only one extension or renewal of a conditional clearance.  Once a conditional clearance and any extension have expired, the school may not assign that individual to duties that involve direct contact with children until they achieve a full clearance.  It is anticipated that this new version of TEACH will be released in late October or early November. 
Regulations
SED will be working on modifying the regulations (8 NYCRR Part 87) pertaining to fingerprint clearances to reflect the changes in the law.
Other Fingerprinting Issues
LIVESCAN is up and running at approximately 67 sites across the state.  Since LIVESCAN began, over 18,000 fingerprints have been successfully processed with an approximate 2% rejection rate.  These individuals are able to use TEACH to instantly complete and pay for the fingerprint application, get scanned at a LIVESCAN location, and then start working within 24-48 hours at a school location.  To find out how to get LIVESCAN at your school, please go to the Memo: LIVESCAN - Fingerprinting Initiative located at http://www.nysed.gov/memo/educator-integrity/fingerprinting-changes-april-2-2015.
All fingerprint applications must be completed online using the TEACH system.  Applicants may send in inked fingerprint cards with their online payment coupon or payment confirmation.  Please discard any existing supply of paper applications.
OSPRA has discontinued the business reply account for prepaid fingerprint envelopes.  These envelopes will be returned to the sender by the post office where a return address has been supplied.  If there is no return address, these envelopes and their contents will be destroyed by the post office.  Please destroy any prepaid envelopes you may have.
Questions and Comments
Any questions or comments about the conditional clearances or any other fingerprinting issues may be directed to OSPRA at:  ospra@nysed.gov or (518) 473-2998.