For More Information Contact:
JP O'Hare or Keshia Clukey
(518) 474-1201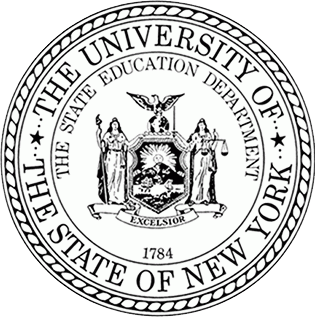 State Education Department Releases 2017 Cohort High School Graduation Rates
Graduation Rate Increases to 86.1% 
Board of Regents & State Education Department Remain Committed to Strengthening Opportunities for All Students to Succeed
The State Education Department today released graduation rates for the 2017 cohort, those students who first entered 9th grade in New York's public schools in 2017. The overall August graduation rate increased to 86.1 percent, up 1.3 percentage points from 84.8 percent for the 2016 cohort. The 2017 cohort graduation rate is 9.4 percentage points higher than a decade earlier when the 2008 cohort graduation rate was 76.7 percent.
August Graduation Rates

| | | |
| --- | --- | --- |
| 2016 Cohort | 2017 Cohort | % Point Change |
| 84.8 | 86.1 | +1.3 |
| 2008 Cohort | 2017 Cohort | % Point Change |
| 76.7 | 86.1 | +9.4 |
"We know educational opportunities are not equally available to all students," said Board of Regents Chancellor Lester W. Young, Jr. "Graduation rates are one metric we use to identify where inequities exist so we can better support our students and education communities. Every student can succeed when given the support to do so. Until we address them, inequities will continue to diminish opportunities for too many students. Through our work on Diversity, Equity, and Inclusion, we are focused on addressing the barriers that impact our most vulnerable students."
"A high school diploma is more than a piece of paper," said Commissioner Rosa. "For many, a diploma is the key to unlocking opportunities that may seem out of reach. We can realize educational equity by enabling all students to earn this key to their future success. The Board and Department are reviewing graduation requirements to allow students multiple ways to demonstrate they have the knowledge and skills to graduate."
2017 Cohort Graduation Rate Data by Need/Resource Group
Like the statewide average, graduation rates in nearly all Need/Resource Groups increased this year. Low- and average-need districts continue to have the highest graduation rates, at 95.6 percent and 90.4 percent, respectively. Large city, high-need schools continue to have the lowest graduation rates.
Cohort Graduation Rate Data by Race/ Ethnicity
The graduation rate for Black students increased by 2.2 percentage points from last year. The graduation rate increased by 3.4 percentage points over last year for Hispanic/Latino students. The graduation rate for American Indian/Alaskan Native students increased by 4.6 percentage points from last year. The graduation rate for Asian/Pacific Islander students increased by one percentage point. The rate for White students remained relatively flat while the rate for multiracial students went up by seven-tenths of a percentage point.
Cohort Graduation Rate Data by Race/ Ethnicity

|   | 2016 Grad. Rate | 2017 Grad. Rate | % Point Change |
| --- | --- | --- | --- |
| American Indian/ Alaska Native | 76.9 | 81.5 | +4.6 |
| Asian/ Pacific Islander | 91.1 | 92.1 | +1.0 |
| Black | 78.1 | 80.3 | +2.2 |
| Hispanic/Latino | 76.8 | 80.2 | +3.4 |
| Multiracial | 83.7 | 84.4 | +0.7 |
| White | 90.9 | 90.4 | -0.5 |
Currently, the Board of Regents and the State Education Department are taking a multifaceted approach to strengthen opportunities for all students by: implementing the state's Culturally Responsive and Sustaining Education Framework; developing equity-focused social emotional learning guidance; increasing support for Comprehensive Support and Improvement schools; creating a Multi-Tiered System of Supports for all students; and commencing the ELL Equity Institute for district and school leaders. With an eye on the future, the Board and Department are actively reviewing the state's graduation requirements.
Cohort Graduation Rate Data for English Language Learners
The graduation rate for English language learners (ELLs) improved overall this year. The graduation rate for "Current ELLs" (students identified as ELLs during the school year of their last enrollment) increased by 14.5 percentage points over last year. The graduation rate for this group has steadily increased since the Board of Regents amended Commissioner's Regulations Part 154 in 2014, and the state started implementing its ESSA plan, which places a strong emphasis on improving educational outcomes for ELLs. 
With a graduation rate of 90.1 percent, Ever ELLs (students identified as ELLs in any school year preceding the school year of their last enrollment) continued to surpass the overall statewide graduation rate.
Cohort August Graduation Rates for English Language Learners

|   | 2016 | 2017 | % Point Change |
| --- | --- | --- | --- |
| Ever ELLs | 90.0 | 90.1 | +0.1 |
| Current ELLs | 46.0 | 60.5 | +14.5 |
2017 Cohort Graduation Rate Data for Students with Disabilities
Statewide, the graduation rate for students with disabilities went up 2.3 percentage points over last year. Among these students, 50.5 percent earned a Regents diploma and 7.5 percent earned a Regents diploma with Advanced Designation. In addition, 6.5 percent earned a local diploma. The increase in the number of Regents diplomas earned and the corresponding decrease in local diplomas earned is likely the result of the necessary Regents Exam exemptions. The dropout rate for these students decreased by one percentage point this year and nearly four percentage points since the 2015 cohort.
2017 Cohort Dropout Rate Data
The percentage of students who dropped out of school decreased by nearly one percentage point this year. Notably, the dropout rate for ELLs continues to drop, from 29.7 percent in 2013 to 16.4 percent this year. NYSED requires some districts under Corrective Action Plans for their instruction of ELLs to put in place supports to increase the number of ELLs that graduate, and to track and decrease the number of ELLs that drop out of high school.
Cohort Dropout Rates

|   | 2016 | 2017 | % Point Change |
| --- | --- | --- | --- |
| Statewide | 5.1 | 4.2 | -0.9 |
| Current ELLs | 25.5 | 16.4 | -9.1 |
| Students with Disabilities | 8.2 | 7.2 | -1.0 |
Regulatory Actions That May Impact Graduation Rates
To address the situation caused by the mandatory school closures, the Regents took several regulatory actions regarding the assessment requirements that students must meet to earn diplomas, credentials, and endorsements as they did last year. Generally, to earn a NYS high school diploma, a student must pass four Regents Exams and choose a graduation pathway, which may include a fifth Regents Exam. The Regents' actions included the following:
The Board canceled the January, June, and August Regents exams and allowed certain students to be exempt from the requirement to take a Regents exam at the end of their course of study. ​
 
To be eligible for the exam exemption, a student had to demonstrate proficiency in the subject by passing the Regents level course.  ​
The necessary Regents Exam exemptions were a factor in the 2016 and 2017 Cohort graduation rates; however, the Department cannot say to what extent. The consistent long-term trend demonstrates the Board and Department reasonably adjusted graduation requirements to ensure students were not unfairly impacted by circumstances created by the pandemic. ​The 2020 and 2021 exemptions will affect the graduation rates for future cohorts of students as well. ​
A district-by-district breakdown of exemptions granted to graduates is available on the NYSED website.
Blue Ribbon Commission on Graduation Measures
The Board of Regents and State Education Department have undertaken a thoughtful and inclusive review of the State high school graduation measures. The ultimate goal is to explore what it means to obtain a diploma in New York State and what that diploma should signify, and to ensure educational excellence and equity for all students in New York State.
The Department held nearly 30 meetings across the state to gather feedback on what students should know and be able to do before they graduate and how they should demonstrate that knowledge. The Blue Ribbon Commission on Graduation Measures will consider the feedback from the regional meetings, review research and best practices of other states, and create public policy that will allow all students to succeed in life after graduation. More information on the Graduation Measures initiative is available on the Department's website.
Data Collection & Verification
Educational institutions report graduation data to SED throughout the school year. For more specific data points and for school- and district-level graduation data, visit the Department's public data site. A PowerPoint presentation with additional data is also available.