For More Information Contact:
JP O'Hare or Keshia Clukey
(518) 474-1201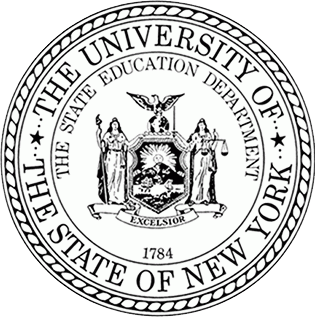 State Education Department Proposes Indigenous Culture and Language Studies Certification for Teachers
Certification Would Support Preservation of Indigenous Cultures and Languages
60-Day Public Comment Period Through May 1
The New York State Education Department today proposed the creation of the Indigenous Culture and Language Studies (All Grades) certificate for teachers, Commissioner Betty A. Rosa announced. If established, the new certification area would increase the capacity and number of teachers who can teach indigenous cultures and languages while increasing the awareness, knowledge, and appreciation for indigenous peoples. The Department will accept public comment on the proposal through May 1 and is conducting ongoing consultation with Indigenous Nations regarding these proposed regulations. This past month, the St. Regis Mohawk Tribe Newsletter said, "[i]t is a shared goal with the NYSED to create tenured teaching positions for Indigenous language instructors in public schools across the State."
Board of Regents Chancellor Lester W. Young, Jr. said, "Learning and preserving New York's Indigenous languages are critical to recognizing the rich tapestry of our diverse state and acknowledging the importance of sustaining indigenous cultures both within and outside the Nations. Diversity is a tenet of the mission of the Board of Regents to create and sustain nurturing and engaging learning environments for all students."
Commissioner Rosa said, "All voices must be heard, respected, and considered. By expanding opportunities for teachers, we are advancing access to educational excellence and equity for all students. Culturally Responsive Sustaining Education, such as learning about indigenous languages and cultures, affirms cultural identities, develops students' abilities to connect across lines of difference, and elevates historically marginalized voices."
Currently, individuals who would like to teach an indigenous language in New York State public schools can obtain a permit. Although a permit authorizes an individual to teach in public schools, it is not equivalent to a teaching certificate.
Teachers who hold a certificate demonstrate their content, pedagogical knowledge, and skills through the certification process and may be eligible for tenure in a school district. Additionally, the Professional teaching certificate is continuously valid, while individuals who hold a permit would need to apply to renew their permit every five years after their first two-year permit. Having both the permit and proposed new certificate as options would allow permit holders to continue practicing in the classroom while also attracting new teachers into this area.
More information on the proposed regulatory changes to establish the Indigenous Culture and Language Studies (All Grades) certificate and the registration requirements for teacher preparation programs leading to this certificate may be found in the Item and presentation discussed by the Board of Regents today.
Next Steps
Following the 60-day public comment period required under the State Administrative Procedure Act, it is anticipated that the proposed amendment will be presented to the Board of Regents for adoption at its June 2023 meeting. Public comments may be submitted via email to oheregcomments@nysed.gov.