For More Information Contact:
JP O'Hare or Keshia Clukey
(518) 474-1201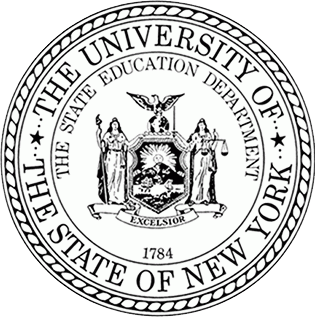 New York State's 2023 Dr. Martin Luther King, Jr. Fine Arts and Essay Exhibition Features the Work of 3,930 Young Artists and Writers
The New York State Education Department (NYSED) and Office of General Services (OGS) today announced the January 11 opening of the 2023 Dr. Martin Luther King, Jr. Fine Arts and Essay Exhibition. Dr. King's commitment to nonviolent advocacy served as the inspiration for 3,920 students from more than 100 public and private schools across the state to submit their creations. The submissions, which include several group projects, mark just the second time more than 1,000 pieces of student artwork will be on display and online for this exhibition.
Board of Regents Chancellor Lester W. Young, Jr. said, "Dr. Martin Luther King, Jr. is an icon, legend, and inspiration to generations because of his unwavering moral leadership, courage, and determination. Youth today should learn from his knowledge and passion, and how to use these traits as tools against injustice. It is inspiring to see in a tangible, visual way that our students understand the enduring relevance of Dr. King's message in their society today. These thoughtful and thought-provoking works should remind all of us of his dreams and goals for this nation."
State Education Commissioner Betty A. Rosa said, "Each year, as we celebrate Dr. King, we need to remember and reflect on all the lessons he offered the world and pay tribute to his enduring legacy. New York students of all ages have used their unique artistic talents to create a moving tribute to Dr. Martin Luther King's dream of an America of equality, community, and peace. I am grateful for their enthusiasm and participation and encourage everyone to visit this exhibit, either in-person or online. I thank our partners at the Office of General Services for once again partnering with us on this project."
"Artists and authors whose works honor Dr. King and his contributions to the civil rights movement play a crucial role in keeping his legacy and the fight for equality alive in our hearts and minds," OGS Commissioner Jeanette Moy said. "Through our partnership with the State Education Department, the annual Dr. Martin Luther King, Jr. Fine Arts and Essay Exhibition encourages New York State students to use their creativity to express their admiration for Dr. King and pass on his message of hope to the next generation."
Each year, NYSED invites schools to honor Dr. King's memory by submitting original student artworks and essays that reflect Dr. King's teaching. The student art and essays illustrate Dr. King's Six Principles and Steps of Nonviolence and celebrate Dr. King's birthday. 
The entire exhibit will be posted on the Dr. Martin Luther King, Jr. Memorial Observance website on January 11.
To honor Dr. King's legacy and celebrate Black History Month in February, several pieces of student art will also be exhibited by OGS on the Empire State Plaza in Albany starting January 11 and throughout Black History Month in February. 
Among the highlights of this year's exhibit are two group projects:
A "Peace Tree" inspired by Dr. King's teachings was created by 267 kindergarten and first-grade students from the Greenburgh Central School District's Lee F. Jackson Elementary School in White Plains (view the "Peace Tree" image here).
An art installation representing "how much can be achieved when diverse people work together for a better future" that depicts 150 doves flying together as one dove in the colors of the rainbow was created by 150 second- and fifth-grade students from PS 8 Isaac Varian School in the Bronx (view an image of the art installation here).
The public is also invited to watch New York State's annual commemoration of the life and legacy of Dr. Martin Luther King Jr., which will be presented as a statewide broadcast event, "New York State Celebrates Dr. Martin Luther King Jr.: Paths to Change," airing on PBS stations throughout New York beginning Sunday, January 15. The public also may attend a free screening of the tribute on Friday, January 13, at the Empire State Plaza Convention Center in Albany or watch the program beginning at 10 a.m. Monday, January 16. 
As in years past, New York State is hosting several service-related programs to fulfill Dr. King's vision of community, including the Dr. Martin Luther King Jr. Statewide Food Drive, which concludes Friday, February 10, and the Dr. Martin Luther King Jr. Statewide Book Drive, which begins Monday, February 20 through Friday, April 21. Please visit the Dr. Martin Luther King, Jr. Memorial Observance website, and follow @NYSMLK on Facebook and Twitter for PBS member station program updates and additional information about New York's celebration of the life and legacy of Dr. King.