For More Information Contact:
JP O'Hare or Keshia Clukey
(518) 474-1201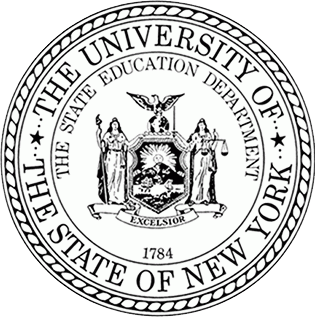 New York State Blue Ribbon Commission on Graduation Measures Presents Recommendations
NYSED to Develop Proposed Guidance, Programmatic, and Regulatory Changes to Address the Goals and Priorities of this Initiative in the Coming Months
The New York State Education Department today presented the recommendations of the Blue Ribbon Commission on Graduation Measures to the Board of Regents, Commissioner Betty A. Rosa announced. The Graduation Measures Initiative is an unprecedented effort bringing together student voices along with a diverse range of stakeholders—including parents, educators, administrators, school support staff, representatives of higher education, and the business community. The Blue Ribbon Commission created a roadmap for learning-centered education that best meets the needs of every student in New York State and incorporates competency imperatives that provide them with the practical skills needed for the dynamic demands of tomorrow's workforce.
Board of Regents Chancellor Lester W. Young, Jr. said, "For far too many students, the schooling experience has slowly evolved into a system that all too often standardizes learning options and opportunities, and in many cases, treats differences as issues to be addressed rather than seeing them as learning opportunities and assets. Also, research and experience reveal that policies and practices alone do not determine student educational outcomes. We now know, for example, that there is significant evidence that classroom techniques designed to get students to participate in the learning process produce better educational outcomes at virtually all levels. The critical work of this Commission will help all New York State (NYS) educators plan and implement successful policy and practice solutions designed to respond to ever-increasing diversity, guarantee inclusive learning environments, and safeguard equity and excellence for all NYS students. The Board and I extend our sincere gratitude to the Commission members for the thoughtful recommendations."
Commissioner Betty A. Rosa said, "Every student has unique talents, skills, and interests, and a one-size-fits-all approach fails to recognize and nurture these differences. We must remove barriers and facilitate equitable access to education by addressing the individual needs of students, increasing opportunities for work-based learning or college readiness programs, and providing students with practical skills and experiences that enhance their employability and post-secondary education opportunities. The Commission's recommendations culminate from a robust stakeholder input process and extensive review of relevant research. The recommendations will help us create a more inclusive learning environment while maintaining rigor and enhancing critical thinking skills, putting all students on a trajectory for success ensuring they're prepared for college, career, and civic readiness in the 21st Century and beyond."
The Graduation Measures initiative sought to explore what it means to obtain a diploma in New York State and what that diploma should signify to ensure educational excellence and equity for all students in New York State. Building on the New York State Board of Regents and the Department's shared commitment to diversity, equity, and inclusion, and with a foundation rooted strongly in the Culturally Responsive-Sustaining Education Framework, the initiative was developed to create equity in New York State public education; and ensure New York's students gain the knowledge and skills necessary to succeed in future endeavors. 
Guided by research, stakeholder feedback, and their expertise and experiences, the Blue Ribbon Commission on Graduation Measures identified high-level skills, knowledge areas, and competencies that holistically reflect successful outcomes of P-12 education. The Blue Ribbon Commission's recommendations are:
Replace the three diploma types with one diploma, with the option to add seals and endorsements. 
Include civic responsibility (ethics); cultural competence; financial literacy education; fine and performing arts; science, technology, engineering, and mathematics (STEM) credit(s); and writing, including writing skills for real-world scenarios in diploma credit requirements. 
Ensure access to career and technical education (CTE), including internships and work-based learning opportunities for all students across New York State. 
Move to a model that organizes credit requirements— including content area credit requirements— into larger categories (e.g., mathematics and science courses could be included in the "STEM" category). 
Reduce and/or modify diploma assessment requirements to allow more assessment options. 
Create state-developed rubric(s) for any performance-based assessments allowed as an option to satisfy the diploma assessment requirements. 
Create more specific, tailored graduation requirements to address the unique circumstances of certain groups of students (e.g., non-compulsory age students, newcomer students, refugee students). 
Provide exemptions from diploma assessment requirements for students with significant cognitive disabilities and major life events and extenuating circumstances (e.g., medical conditions, death of a family member, trauma prior to sitting for a required exam). 
Pursue regulatory changes to allow the discretion to confer high school degrees posthumously. 
Require all New York State teacher preparation programs to provide instruction in culturally responsive-sustaining education (CRSE) practices and pedagogy. 
Require that professional development plans include culturally responsive-sustaining education practices and pedagogy. 
Review and revise the New York State learning standards. 
Commission Member Chris White, Deputy Commissioner for Workforce Development at the New York State Department of Labor, said, "Overseeing a system that serves thousands of businesses and workers across New York, I see these recommendations as a renewed commitment to how we better meet the ever-evolving needs for work, education, and life after high school. I was honored to be part of this comprehensive, intentional, rigorous, and thoughtful process and to bring to the table the voices of workers, job seekers, labor unions, businesses, and the many other groups with whom we work. I can't thank Commissioner Rosa, Chancellor Young, the Board of Regents, SED staff, and my fellow commission members enough for their incredible commitment to the young people of New York State today and to the generations that will come behind them."
Commission Member Marion Terenzio, President State University of New York College of Agriculture and Technology at Cobleskill, said, "As a member of the Blue-Ribbon Commission, I was very proud to have participated in a highly inclusive process that provided a platform for New Yorkers to share their desires and aspirations for a quality K-12 education. These voices, among other sources of information and relevant data, provided direction for our task, which was to recommend pathways forward to a contemporary, and comprehensive education for all. The recommendations will guide the transformation of the K-12 education system to engage all New York learners in realizing their potential and goals as diploma recipients prepared to contribute and shape their world. The Blue Ribbon Commission represents the positive influence of a collective coming together around one common theme: the power of education for all."
Commission Member Robert Rijos, NYS PTA; Vice President and Chief Information Officer Konica Minolta Healthcare Americas Inc., said, "It has been an honor to work alongside such a diverse and passionate team of dedicated individuals over this last year, to get to the final BRC recommendations. The prospect of how the Blue Ribbon Commission's work can change students' lives was impactful throughout this process. Making every child's potential a reality with an education designed to meet the child's needs is a forward-thinking initiative I was humbled to be part of. 'Our kids matter'."
Commission Member Timothy F. Lisante, Ph.D., Retired New York City High School Superintendent, said, "Having worked with New York City Public High Schools for 45 years, the process leading to the BRC recommendations will steer New York State in reaching the goal of: "ALL students graduating ready for college and 21st-century careers."
The recommendations in the Commission's report reflect the work and best thinking of the Commission. While the Department supported the Commission throughout the process, Department staff intentionally and transparently did not provide suggestions or opinions in order to preserve the integrity of the recommendations.
In the coming months, the Department will begin its work to develop proposed guidance, programmatic, and regulatory changes to address the goals and priorities of the Regents related to this initiative.  
Additional information about the Graduation Measures initiative can be found on the Department's Graduation Measures website.