For More Information Contact:
JP O'Hare or Keshia Clukey
(518) 474-1201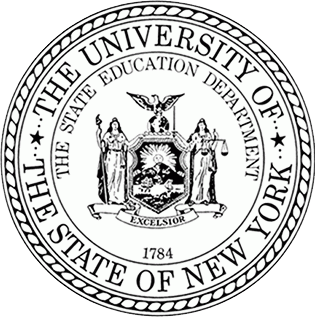 Jeffrey Matteson Appointed State Education Department Senior Deputy Commissioner for Education Policy
The State Board of Regents and State Education Department Commissioner Dr. Betty A. Rosa today announced the appointment of Dr. Jeffrey A. Matteson to Senior Deputy Commissioner for Education Policy. In this role, Dr. Matteson will oversee the Office of P-12 Education and the Office of Higher Education. The Senior Deputy Commissioner serves as a member of the Commissioner's Leadership Team and provides guidance, analysis, and direction in achieving the strategic goals of the State Education Department.
Board of Regents Chancellor Lester W. Young, Jr. said, "Dr. Matteson will play a critical role in ensuring that all students have access to high-quality instructional opportunities and graduate ready to succeed in life after high school. Dr. Matteson's record of working collaboratively with teachers, parents, and school leaders, and unwavering commitment to the betterment of education, will benefit our state's students and the Department alike. The Board and I are pleased to welcome Dr. Matteson to the Department and wish him well in his new position."
Commissioner Rosa said, "We are thrilled to welcome Dr. Matteson as our new Senior Deputy Commissioner for Education Policy. His extensive background as an administrator and educator will play a pivotal role in advancing our mission to raise the knowledge, skill, and opportunity of all people in New York. Dr. Matteson's wealth of knowledge and dedication to educational excellence will undoubtedly be an asset to our team as we work together to shape the future of education in our state."
Dr. Matteson's career spans 35 years as an educator, beginning as a social studies teacher and assuming roles as a principal, superintendent, and most recently as District Superintendent of the Tompkins-Seneca-Tioga Board of Cooperative Educational Services (BOCES). Dr. Matteson's contributions have extended beyond the localities in which he has worked. He has been a valuable member of various state workgroups, offering expertise on critical topics such as graduation measures, computer science education, work-based learning, and ESSA implementation, among others.
In addition to his administrative roles, Dr. Matteson has shared his wealth of knowledge as an educator at the college level and as a dedicated doctoral thesis advisor. He also assumed the role of chair of the BOCES District Superintendents, where he played a pivotal role in leading the state's response to the onset of the COVID-19 pandemic.
Dr. Matteson's impact on education extends nationally, as he actively participated in the National Board Certification workgroup and provided invaluable insights during the TEACHNY roundtable discussions.
Dr. Matteson holds a Ph.D. in Organizational Leadership from Regent University in Virginia, an M.Ed. in Educational Leadership from Castleton State College in Vermont, a B.A. in Social Studies from SUNY Cortland, and an A.A. in Liberal Arts from SUNY Morrisville.