For More Information Contact:
JP O'Hare or Keshia Clukey
(518) 474-1201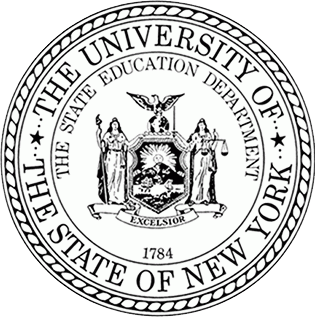 Board of Regents Advances Budget and Legislative Priorities for the 2023-24 School Year
Proposals Focus on Providing Lifelong Learning Opportunities, Creating Equity in Education, and Improving Customer Service
Board Proposes $3.4 Billion in State Aid and Review of Current Outdated Foundation Aid Formula to Provide Equitable Funding Across the State
The New York State Board of Regents outlined its budget and legislative priorities today, which focus on supporting lifelong learning opportunities, providing a P-20 continuum in education, and creating equity in education for all students while improving customer service for all New Yorkers, State Education Commissioner Betty A. Rosa announced.
The proposals include: universal Pre-K for three and four-year-olds by 2035 and 2030 respectively; universal access to Career and Technical Education for any student wanting access to such programs; expanding regionalism opportunities for educational services and programs; supporting districts with rapid enrollment growth; and expanding access to school meals. To carry out these strategic priorities, the Board advanced a comprehensive $3.4 billion State Aid request to build capacity at the state and local level.
Chancellor Lester W. Young, Jr. said, "Our state's future hinges on access to high-quality education for every child beginning at pre-k, leading our students through successful learning pathways to careers, college, and lifelong learning opportunities. These results will only become a reality through targeted investments and a fundamental commitment to equity in state funding for our school districts most in need."
Commissioner Rosa said, "Supporting our schools is paramount to everything we do at the Department. When we began working with the Board to develop the State Aid and Legislative priorities, we consulted with the field to figure out the most pressing needs and our strategic goals. With the input of our stakeholders, the State Aid and Legislative priorities have been carefully crafted to ensure all schools have the resources necessary to provide every student with the opportunities and support needed to succeed. We look forward to working with the executive and legislature to secure sufficient funding for all the important programs outlined in our State Aid and Legislative priorities."
Co-Chair of the State Aid Subcommittee Regent Frances G. Wills said, "By providing our schools, districts, institutions of higher education, libraries, and cultural education programs with needed resources, they will be better positioned to offer all New Yorkers the services and support they need to be successful both in the classroom and as citizens. I look forward to working with my colleagues on the Board to advocate for the critical programs in our request."
Co-Chair of the State Aid Subcommittee Regent Roger P. Catania said, "Our priority continues to be equitable access to programs, services, and opportunities for every student in our state. This includes ensuring our students do not go hungry throughout the school day. If implemented, our State Aid and Budget and Legislative priorities will move us closer to those goals."
Budget and Legislative Priority Highlights
To support the Department's mission to raise the knowledge, skill, and opportunity of all people in New York, the 2023-24 Regents and Department budget and legislative initiatives prioritize three key areas of critical need aligned with three guiding principles of fostering lifelong learning, academic success, and improved outcomes; advancing equity, excellence, and access; and rebuilding the Department's capacity to best serve the public.
To address these three areas of critical need, funding requests fall into the following six key areas of support for New York students, educators, schools, professionals, and residents:
Streamlining SED-Administered Early Childhood Programs;
Improving High School Opportunity and Career Success Programs;
Expanding Funding Equity, Excellence, and Access;
Fostering Student Health and Well-being;
Enhancing Teacher/Leader Preparation and Development; and
Bolstering Data and Systems Modernization.
State Aid Proposal
The Regents State Aid Proposal advocates for investments to improve educational opportunities for all students. The proposal calls for $3.4 billion in additional state aid for the 2023-24 school year and additional commitments thereafter. The Board of Regents is committed to supporting all school districts through three key proposal components:
Fully funding foundation aid and other state aids as provided under current law;
Providing universal access to Career and Technical Education for all students wanting such programs; and 
Providing multiple options to encourage districts to engage in greater regional collaboration to provide expanded educational programs and services to students.
A full description of the Board's 2023-24 Legislative and Budget priorities and the Regents State Aid proposal may be found on the Department's website.