For More Information Contact:
JP O'Hare or Keshia Clukey
(518) 474-1201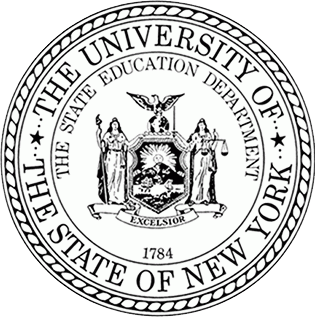 Board of Regents Acts on Third Series of Emergency Regulations to Ease Burdens on Educators, Students and Professionals in the Wake of the COVID-19 Pandemic
The Board of Regents today adopted emergency regulations that afford essential flexibility for educators, students and professionals to address issues due to the COVID-19 pandemic. 
"The COVID-19 pandemic has disrupted our daily lives in many ways and continues to present challenges that impact our students, educators and licensed professionals across the state," said Chancellor Betty A. Rosa. "The Board and I are committed to implementing measures that will keep our children safe during this difficult time while providing our education communities the flexibility to operate efficiently and effectively."
"As we continue to see the widespread effect and the unique challenges that the COVID-19 pandemic has presented, the Department is working to implement regulatory changes so our schools, institutions of higher education and the professions can quickly adapt to this evolving situation," said Interim Commissioner Shannon Tahoe.  "The collaboration with our stakeholders and partners in every corner of New York has been a testament to their commitment to the students and educators of our state and I thank them for their continued support."
Summary of the Amendments
A summary of the amendments follows. Full descriptions of the changes can be found in the Regents item.
Curriculum and Instruction
High School Equivalency Diploma. If a testing center is closed due to COVID-19, a high school equivalency diploma candidate shall not be required to take a sub-test of an examination where the candidate has been exempted from or passed 5 corresponding Regents examinations or other examinations approved by the Commissioner.
Hands Only CPR Instruction. Commissioner's regulations are amended to exempt senior high schools from being required to provide an opportunity to students to demonstrate the psychomotor skills necessary to perform hands-only compression CPR for the 2019-20 school year.
Regents Exam requirements for Online Blended Learning. A student shall not be required to pass a Regents examination and/or other assessment to receive credit for online blended learning where a student has been exempted from such examination and/or assessment.
Regents Exam Requirements for Make Up, Incomplete or Failed Course Credit.                                                                                        A student shall not be required to pass a Regents examination and/or other assessment to receive credit for make up, incomplete or failed course credit where a student has been exempted from such examination and/or assessment.
Declination of Exemption from Graduation Assessment Requirements. Parents or persons in parental relation of students scheduled to graduate in June or August of 2020 who have been exempted from a graduation assessment requirement shall be given the opportunity to decline such exemption.
Summer School Instruction. A summer school session that provides initial course credit without the benefit of previous instruction shall provide 45 hours of instruction or the equivalent to award ½ credit and 90 hours of instruction or the equivalent to award 1 full credit to provide flexibility for summer school instruction during the COVID-19 crisis.
Home Instruction
Flexibility for Unit of Study Requirements. Provides flexibility for the unit of study requirements for home instruction programs during the COVID-19 crisis, provided students meet the learning outcomes for the portion of the unit of study completed.
Flexibility for Instructional day and/or Hour Requirements. Provides flexibility from the instructional day and/or hour requirements provided the home instruction program provides continuity of learning to students.
Higher Education
Remote Administration and Proctoring of the Ability-to-Benefit (ATB) Test. Where testing centers and institutions are unable to administer and proctor the ATB during the COVID-19 crisis, the test may be administered and proctored remotely in accordance with federal requirements.
Teaching Assistant Certificate Extension. Extends the expiration date of Teaching Assistant Level I certificates, Level I Renewals, Level II certificates, Pre-Professional certificates, and Pre-Professional Renewals from August 31, 2020 to January 31, 2021 to provide candidates with the time needed to work in schools and complete the requirements for the next level Teaching Assistant certificate.
Teaching Assistant Experience. Allows teaching experience that is gained while a candidate holds the Emergency COVID-19 Teaching Assistant certificate to satisfy the experience requirement for the Teaching Assistant Level II, Level III, and Pre-Professional certificates.
Certificate Extensions. Allows the Emergency COVID-19 certificate to serve as a base certificate for certain certification extensions and the severe multiple disabilities annotation.
Coaching Evaluations. Will not require temporary coaching candidates of extracurricular interscholastic sports, who held a temporary coaching certificate for the Winter 2019-20 and/or Spring 2020 sports season, to have received an evaluation by the principal or athletic director for such sports seasons for professional coaching certification due to the COVID-19 crisis.
Professions
Live Patient Experience for Dental Anesthesia Certification. The Department, in its discretion, may accept a lower number of live patient experiences and a specified number of Objective Structured Clinical Examinations for dentists and post- dental school residents seeking dental anesthesia certification, if they cannot meet the live patient requirements for such certification due to the State of Emergency declared by the Governor pursuant to an Executive Order for the COVID-19 crisis. 
Data Privacy        
Adoption and Publishing of Data Security and Privacy Policy Deadline. Extends the date required for the adoption and publishing of data security and privacy policies by educational agencies from July 1, 2020 until October 1, 2020.
Charter School Public Hearings
Charter School Public Hearing Timeline. Extends the 30-day timeline for school districts to conduct public hearings after receipt of an application for the formation of a new charter school, renewal of an existing charter school, or a charter school's request to revise its existing charter until September 30, 2020. Permits such hearings to be held remotely and public comment to be solicited and accepted electronically or by mail.
Child Abuse in Educational Setting Training
Child Abuse in an Education Setting Training Deadline. Extends the deadline to complete the child abuse in an educational setting training from July 1, 2020 until September 30, 2020.
Timetable for Implementation
The emergency regulations will become effective on June 9, 2020. It is anticipated that the proposed amendment will be presented for permanent adoption at the September 2020 Regents meeting, after publication of the proposed amendment in the State Register and expiration of the 60-day public comment period required under the State Administrative Procedure Act.