For More Information Contact:
JP O'Hare or Keshia Clukey
(518) 474-1201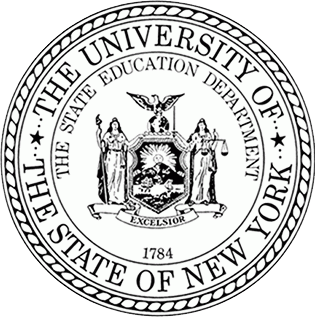 Statement from Chancellor Lester W. Young, Jr. and Commissioner Betty A. Rosa on Board of Regents Appointments
Regents Turner and Mittler Reelected to Board for Five-Year Terms
Shino Tanikawa Elected to Represent New York County
We congratulate Regents Susan W. Mittler and Ruth B. Turner on their reelection today to the Board of Regents and welcome Shino Tanikawa of Manhattan, who will represent the 1st Judicial District, New York County.
Regents Mittler and Turner, and Regent-Elect Tanikawa, will work to further the Board and Department's commitment to empowering all young people to succeed and creating welcoming schools for all students regardless of race, ethnicity, gender, housing status, sexual orientation, immigration status, ability to speak English, or disability status.
Each Regent brings their own wealth of knowledge, and multi-faceted perspective, that helps shape policy, and a commitment to instill equity in our state's schools and universities, libraries and museums, adult education and vocational programs, and the professions.
We thank Regent Nan Eileen Mead for her service to the people of New York and wish her success in her future advocacy. Her dedication to lifting the voices of our young people has been invaluable during her time with the Board.
Helen Keller said, "Alone we can do so little; together we can do so much." We are honored to continue working alongside Regents Mittler and Turner and excited to begin our work with Regent-Elect Tanikawa to raise all people's knowledge, skill, and opportunity in New York.