For More Information Contact:
JP O'Hare or Keshia Clukey
(518) 474-1201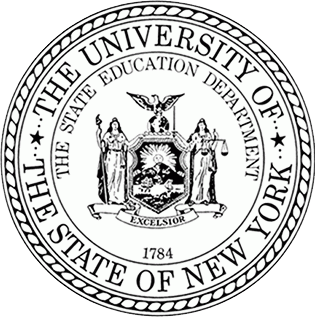 State Library's Research Library Renamed in Honor of Regent Joseph E. Bowman, Jr.
Dedication Recognizes Dr. Bowman's Commitment to Improving Education, Addressing Social Issues, and His Profound Impact on Students' Lives
The New York State Library's Research Library is dedicated in memory of former Regent Joseph E. Bowman, Jr., State Education Commissioner Betty A. Rosa announced today. This honor recognizes Regent Bowman's lifelong work as an educator, advocate, and champion of libraries, and the indelible legacy he left through his efforts to advance equity in educational technology. Dr. Bowman's family joined Board of Regents members and New York State Education staff on the 7th floor of the Cultural Education Center in Albany to unveil the newly updated entrance wall, renaming the library as the "Regent Joseph E. Bowman, Jr. Research Library."
"Regent Bowman devoted himself to championing equitable access to educational technology and ensuring all young people and adults have the tools and skills needed for success," said Board of Regents Chancellor Lester W. Young, Jr. "His work ensured that students of color and those who are economically disadvantaged are included in the vision for how technology can be used to transform teaching and learning."
"Dr. Bowman impacted the lives and futures of countless students, organizations, and communities in New York State through his work as an educator and Regent," Commissioner Rosa said. "It is our great honor to name and dedicate the research library in memory of Dr. Bowman."
During his tenure on the Board from 2001 to 2010, Regent Bowman contributed to the creation of an Office of Instructional Technology, and a State Educational Technology Plan which included digital literacy standards. He was instrumental in creating the African American Studies Department at the University at Albany during his undergraduate tenure, where he earned a bachelor's degree as well as a master's in Library Science and Secondary Education. Dr. Bowman continued his education at Teacher's College, Columbia University where he pursued other master's degrees in educational technology as well as a doctorate in Communications and Technology in Education. He returned to his alma mater, UAlbany, as an associate professor, where he continued to work for equity in education.
The New York State Library is part of the Office of Cultural Education, within the New York State Education Department. The New York State Library's Research Library was established by law in 1818 to collect, preserve, and make available materials that support state government work. The library's collections include more than 20 million items, including some documentary treasures relating to the history of New York State from the 17th century to the present.