For More Information Contact:
JP O'Hare or Keshia Clukey
(518) 474-1201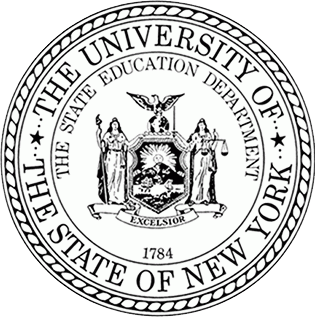 State Education Department Announces No-Cost Children's Eye Exams, Glasses, and Resources
Mobile Clinic Returns for First Time Since COVID with a Visit to Poughkeepsie
Comprehensive no-cost eye exams and glasses will be provided to students in the Poughkeepsie City School District this month through a partnership between the New York State Education Department (NYSED), VSP Vision™, the New York State Optometric Association (NYSOA), and the New York State Society of Opticians (NYSSO), Commissioner Betty A. Rosa announced today. This two-day event will provide accessible vision care and resources to those in need and raise awareness of the critical role clear vision plays in children's physical, cognitive, and social development.
Board of Regents Chancellor Lester W. Young, Jr. said, "Good vision is essential for students to reach their highest potential in school. Being able to see well is also crucial to physical development, social development, and learning. Extending eye care services to families that may not otherwise be able to afford it is a critical part of ensuring all students have the support they need to succeed."
Commissioner Rosa said, "We often talk about giving students the tools they need to thrive, and access to quality vision care must be included in that toolbox. With this program, we are supporting the whole child, family, and community. We are pleased to once again support this effort to bring comprehensive eye exams and glasses to children in need."
Research shows that one in four school-age children has a vision disorder impacting their ability to learn. To help address this challenge, NYSED is coordinating no-cost eye exams for Poughkeepsie City School District students. Local doctors of optometry, including VSP network doctors, will volunteer their time to provide the eye exams through a VSP Vision Eyes of Hope mobile clinic.
VSP Vision Eyes of Hope will also donate prescription eyeglasses to students who need them, and a licensed optician will be on hand to fit the glasses. For glasses not made on-site, an optician will return within a few weeks to provide the necessary fittings.
Since 2017, these vision clinics' doctors have provided nearly 500 comprehensive eye exams, and more than 350 students received free eyeglasses. More than 50 NYS-licensed optometrists and opticians participated, and VSP Vision has donated more than 500 Eyes of Hope gift certificates to assist additional students with no-cost eye exams and glasses. In 2020 and 2021, VSP Vision provided tens of thousands of additional certificates to schools across the state when the pandemic limited travel and school access.
Video overviews of the October 2018 and March 2019 events are available and feature the work of NYSED, VSP Vision, and the New York State-licensed professionals who volunteered their time.
Eye Exam Clinics
Free eye exams will be provided to Poughkeepsie City School District students who have been contacted by district officials to schedule an appointment. The clinics will be held on October 3rd and 4th at the district's Early Learning Center from 8:00 a.m. – 5:00 p.m.
NYSOA Executive Director Thomas Cote said, "We are thrilled to continue our partnership with VSP Vision, NYSED, and NYSSO to provide comprehensive vision exams to children across New York State. Early detection of vision issues in children is essential to brain development and their ability to learn and retain knowledge. We hope this will engage more parents to initiate annual vision screenings for their children."
NYSSO President Dale S. Clemens said, "NYSSO looks forward to working with NYSED, VSP Vision, and NYSOA to ensure that school-aged children have properly fitted eyeglasses. More than 80 percent of a child's learning comes through vision, and having correctly made and properly fitted eyeglasses can make a significant difference in a child's learning and development. NYSSO opticians are specially trained to fit eyeglasses correctly and ensure the doctor's prescription provides the intended outcome of improved vision." 
Additional Resources
Information on school vision health resources is available on the NYSED website. NYSED licenses all vision professionals, including physicians, optometrists, and ophthalmic dispensers, assuring New Yorkers receive competent and professional eye care. Basic school vision screenings are not diagnostic, and a complete eye examination is fundamental for a child with vision difficulties to succeed in school. Warning signs parents should look for include avoiding or not liking reading; short attention span; difficulty copying from a chalkboard; pulling a book in close; lots of blinking or eye rubbing; guiding their eyes with a finger or pencil while reading; and failing performance in school.
The New York State Optometric Association, founded in 1895, is dedicated to enhancing the vision care and health of the public and promoting the art and science of optometry. New York State Optometric Association's Doctors of Optometry are highly qualified, trained doctors on the frontline of eye and vision care who examine, diagnose, treat, and manage diseases and disorders of the eye. In addition to providing eye and vision care, optometrists play a leading role in a patient's overall health and well-being by detecting systemic diseases such as diabetes and hypertension. A non-profit individual membership organization, NYSOA works with local affiliated optometric associations throughout New York State and is affiliated with the American Optometric Association (AOA). Members practice in various settings, including private offices, in association with other optometric professionals, hospital clinics, and health maintenance organizations.
The New York State Society of Opticians (NYSSO), representing over 4,000 Licensed Ophthalmic Dispensers, plays a vital role in protecting the public's vision and promoting healthy eye care across the Empire State. NYSSO is especially vigilant when it comes to children's eye care. Every year, the Society issues warnings to parents, children, and schools about the dangers of cosmetic and costume contact lenses and the threat such unregulated items can pose to public health.
The American Optometric Association recommends that children see an eye care professional at six months, three years, and around five years old. After that, an eye exam should be scheduled at least once a year.