For More Information Contact:
JP O'Hare or Keshia Clukey
(518) 474-1201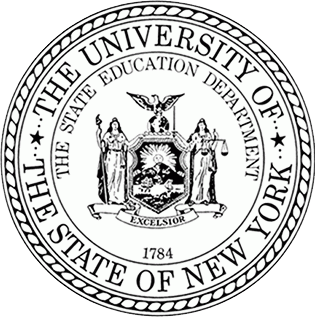 Proposed Plan to Restart School Accountability System Now Available for Public Comment
Public Comments Accepted Through August 5th
The New York State Education Department is accepting public comments on its proposed plan to restart the federally required accountability system for the 2022-23 school year based upon 2021-22 school year results, Commissioner Betty A. Rosa announced today. The proposed accountability plan addresses disruptions caused by the COVID-19 pandemic and modifies accountability indicators and processes to best support New York's schools.
Chancellor Lester W. Young, Jr. said, "Throughout the pandemic, the Department paused the federally mandated accountability system so that our schools were not adversely impacted by the disruptions of COVID-19. To comply with the U.S. Department of Education's requirement to restart this system, the Department has developed a plan to support the schools that need it most. The Board and I are committed to transitioning to an accountability system that supports both our schools and student learning."
Commissioner Rosa said, "Accountability is a two-way street and for the process to be effective, there must be a system that focuses on continuous improvement through a sustainable partnership between our Department and schools and districts. New York's proposed plan to restart the accountability system accounts for the realities of the past three school years during the pandemic and how it affected the state's ability to collect data on student learning. The accountability restart plan is required by federal law, and we will use it as a basis to continue to provide supports and resources to those schools and districts that most need them."
The COVID-19 pandemic brought multiple irregularities and disruptions throughout the 2019-20, 2020-21, and 2021-22 school years. Based on statutory requirements and guidance from the United States Department of Education (USDE), NYSED consulted with accountability and assessment experts, educational leaders from other states, and stakeholders to develop a State Plan Addendum to restart the accountability system. The proposed accountability plan, which will require USDE approval, would restart the accountability system in the 2022-23 school year using data from the 2021-22 school year and includes:
modifications to New York's accountability indicators,
revisions to the methodology for determining accountability identifications, and
modification of exit criteria for identified schools. 
The full text of the draft accountability plan addendum and a public comment online form are posted on NYSED's school and district accountability webpage. The public comment form has options to translate it into languages other than English. NYSED is accepting public comment through August 5, 2022. To help inform public comment, NYSED has prepared a webinar, "Every Student Succeeds Act (ESSA) Accountability Plan Addendum for the 2021-22 School Year" available on NYSED's school and district accountability webpage.
Upon USDE's approval of the addendum, NYSED staff will ask the Board of Regents to amend Commissioner's Regulations so that the modified ESSA accountability system can be implemented during the 2022-23 school year.