For More Information Contact:
JP O'Hare or Keshia Clukey
(518) 474-1201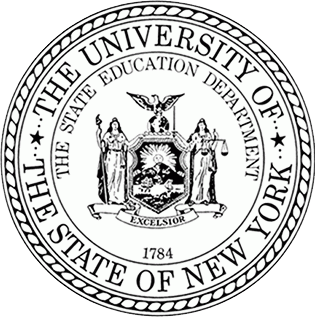 Board of Regents and State Education Department Announce Digital Equity Summits
Please Note: The first Digital Equity Summit will be February 5 (previously scheduled for January 28).
The Board of Regents and the State Education Department will convene three Digital Equity Summits to establish a shared understanding of digital inequity in the state and create a joint vision for achieving digital equity, Interim Commissioner Betty A. Rosa announced today. The summits will bring together education, government, community, and business partners from across the state to develop recommended next steps in the short-term and long-term involving business, industry, community organizations and all levels of government to benefit students and their families.
"The COVID-19 pandemic has highlighted inequities in access to and the use of information and communication technologies across the state," said Vice Chancellor T. Andrew Brown. "These disparities affect individuals across a broad range of areas including education, workforce development and healthcare and must be addressed if we truly want to create an equitable system that meets the needs of all New Yorkers."
"The coronavirus pandemic has made internet access more essential than ever as people work and learn from home," said Interim Commissioner Rosa. "New York is home to many of the world's premier technology companies and I look forward to hearing from them and our other stakeholders as we continue to work toward closing the digital divide for all."
The Digital Equity Summits will take place February 5 and March 8 from 10:00 AM to 1:00 PM and will include presentations by national speakers and breakout discussions. Participants will take part in facilitated small group discussions, sharing their ideas, expertise and experiences. A third summit will be held in June. From these discussions, the Department will:
Compile data and use an equity lens for analysis.
Identify existing and developing solutions that can serve as exemplars for digital equity work.
Identify opportunities for systems and policy change.
The Board and Department will share the results of this work in a report, which will be made available to stakeholders and can be used as a blueprint for continued change. The final report will identify barriers to achieving digital equity and contain recommendations for action at federal, state, regional, local and organizational levels.
Each summit will have multiple discussion sessions and facilitated breakout groups. The Department is reaching out to leaders in education, government, community, and business with expertise in digital equity to participate in the summit. The summit's opening and closing sessions will be streamed live on the Department's website.
The first Digital Equity Summit will feature national keynote speaker Rebecca F. Kauma, the Economic and Digital Inclusion Program Manager for The City of Long Beach, CA. Ms. Kauma is a passionate diversity, racial equity and inclusion (DEI) professional with extensive program and project management, community engagement and strategic planning expertise. Some of Rebecca's digital inclusion efforts include launching a multilingual Digital Inclusion Resources Hotline to help connect Long Beach residents with a variety of resources and services, including computers, low-cost Internet services and computer literacy training. Rebecca is the recipient of the 2020 Digital Equity Champion Award by the National Digital Inclusion Alliance (NDIA), a national award that recognizes outstanding leadership and dedication in advancing digital equity and inclusion and addressing the digital divide. Rebecca has a Master's Degree in Public Administration (MPA) with an emphasis on Healthcare Policy from American University School of Public Affairs. She received her Bachelor of Science Degree in Health Administration (BSHA) from California State University, Northridge.
The Digital Equity Summits are supported in part with federal Coronavirus Aid, Relief, and Economic Security (CARES) Act funds allocated to the New York State Library by the Institute of Museum and Library Services (IMLS).
For more information on the summits, please visit our Digital Equity Summit website.