For More Information Contact:
JP O'Hare or Keshia Clukey
(518) 474-1201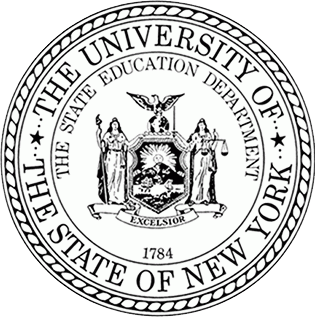 State Education Department Issues Additional Guidance to Schools Regarding Novel Coronavirus
Department to Provide Flexibility to Schools Affected by Closures Related to COVID-19
Updated Information Posted on NYSED Coronavirus Webpage
The New York State Education Department today issued updated guidance to school officials regarding the Novel Coronavirus (COVID-19) to provide as much flexibility as possible to districts affected by closure related to COVID-19 in many areas, including accountability and test administration.
"As schools across the State continue to prepare for and to address COVID-19 outbreaks in their communities, it's important that we ensure they have the information necessary to respond appropriately," said Board of Regents Chancellor Betty A. Rosa. "The Board recognizes the need for flexibility in district operations during extraordinary times such as these."
"At a time when our health officials are doing everything, they can to mitigate the spread of COVID-19, we must ensure that schools have the flexibility necessary to make decisions for their school communities and students," said Interim Commissioner Shannon Tahoe.  "The Board and Department are reviewing all areas of their oversight authority to ensure no schools are negatively affected by closures related to COVID-19. We will continue to provide updated guidance to the field as the situation evolves."
Summary of the Guidance
The updated guidance outlines measures for schools in several areas including:
Continuity of Learning: All education stakeholders should consider the effects of significant absences on student achievement and establish plans that not only ensure health and safety, but also consider continuity of learning to the extent feasible and appropriate. New York State schools must consider the needs of all students and strive to ensure that any plans for continuity of learning are equitable and available to all students. Guidance from the USDOE's Readiness and Emergency Management in Schools Technical Assistance Center provides the continuity of learning key considerations such as:
​

Designing for Unique Needs of All Students.  Instructional design, course design and plans for support must be aligned with the skill level of age groups and abilities, including students with disabilities and English Language Learners, to the greatest extent possible/ For example, those serving the elementary and middle-school levels might have to consider creating instructional materials for both students and parents, while high school students are likely more capable independent learners.
 
Supporting System Orientation/Preparation.   Orientation/preparation is necessary for faculty, staff, students, and parents on the use of continuity of learning systems to ensure true continuity and accessibility.
 
Ensuring Accessibility. Not all students may have access to the Internet, phone lines, TV or radio at the same time, or at all, during a prolonged school closure or student absence. Therefore, it is important to offer a variety of methods of learning. Districts considering online learning will need to ensure that the means used complies with all applicable laws, including the Family Educational Rights and Privacy Act and Education Law S. 2-d, and Section 508 of the Rehabilitation Act which provides accessibility guidelines for students with disabilities.
 
Preparing for Short- and Long-Term School Closures. Tools that might be useful during the short-term might not work for long-term closures. School emergency management and continuity planning teams must assess which sets of tools work best for their schools and/or districts based on the anticipated length of closure, current resources available, student access, and grade level.

In addition, the US Department of Education issued guidance in 2009-10 related to Continuity of Learning for schools (K-12) during the H1N1 influenza outbreak. Districts may find this document helpful to their planning as well.

Earning Course Credit and Meeting Unit of Study Requirements.  In districts where distance and online learning methods are available, or other continuity of learning strategies are utilized, the priority for the instruction should be that which best prepares students to meet the learning outcomes for the course and prepare for the culminating examination if applicable.  Further, in the event that extended closure interferes with a school or district's ability to provide the full unit of study by the end of the school year, either in face-to-face instruction or through other methods, as long as the student has met the standards assessed in the provided coursework, the student should be granted the diploma credit.
 
Admission to Regents Examinations. In instances where the COVID-19 virus has caused either an extended absence of individual students, or an extended closure of an entire school or program, thus preventing either the school's ability to provide or student's ability to meet the unit of study requirements, the superintendent may admit students enrolled in such courses to the culminating Regents examination.
 
Special Education Programs.  Provision of education for students with disabilities is another important consideration when engaging in this planning. Districts should plan how they will continue to meet the requirements of the Individuals with Disabilities Education Act and should be informed by the most recent USDOE Guidance (Questions and Answers on Providing Services to Children with Disabilities During the Coronavirus disease Outbreak – March 2020) in this regard. The Department will be as flexible as state and federal laws allow and will continue to investigate and inquire about additional flexibility for provision of services for students with disabilities during the outbreak.
 
Child Nutrition Services. New York State is working to address how to best provide meals during a situation where social distancing may be necessary. The Richard B. Russell National School Lunch Act authorizes the provision of meals to children who are not in school during unanticipated school closures through the Summer Food Service Program (SFSP) or the National School Lunch Program's Seamless Summer Option (SSO).

The USDA requires that the State apply for general authority to grant waivers to districts/schools to allow Summer Food Program hosts to provide meals to students and in non-congregate settings in the event of school closures related to COVID-19. The UDSA has granted the Department these waivers. Additionally, the USDA requires that each school district individually apply to the State Education Department for a waiver to continue to administer Child Nutrition Programs in the event of closure during the state of emergency. More information and the application is available on the NYSED Child Nutrition Website.  The Department recommends that all school districts and other school food authorities apply now, so that the waiver is in place in the event of a school closure.
 

Administration of State Assessments. While the USDOE's March 12, 2020 Fact Sheet on Assessments and Accountability guidance requires states to administer the assessments, NYSED will apply for such waivers for schools impacted by the extraordinary circumstances associated with COVID-19 to the greatest extent permitted by federal law. Additionally, NYSED will ensure that no school or district is unfairly penalized for closures due to COVID-19.
 

NYSED recognizes the current uncertainty of the extent and potential length of school closures as a result of COVID-19 as well as the difficulty for school districts to reschedule state assessments. Therefore, in keeping with this latest guidance provided by USDOE and to provide as much flexibility as possible for schools, NYSED is extending as much as is feasible the make-up windows for the administration of the Grades 3-8 English Language Arts and Mathematics Tests as well as the scoring windows.
 
​Districts or schools that experience closures, but are not closed during the entire testing window, should make use of the full testing windows, including the expanded makeup periods, to administer State assessments to all students.
 

School Accountability. NYSED will work to ensure that schools are not negatively impacted because of disruptions caused by the COVID-19 virus, to the extent authorized under Federal law. Section 8401 of the ESEA (20 U.S.C. § 7861) permits the Secretary to grant waivers of certain ESEA requirements and, thus, allows the Department to provide some flexibility to schools, districts, and states that may be necessary due to the impact of COVID-19 on the provision of educational services. The Department is actively reviewing current federal and state regulations pertaining to accountability determinations and requirements and is working to identify appropriate flexibilities or modifications based on the extent of the disruptions caused by the COVID-19 virus.
 

As detailed in the March 12, 2020 Fact Sheet on Assessments and Accountability, USDOE will consider a targeted one-year waiver of the requirement to identify a school for comprehensive or targeted support and improvement if the reason for the identification was related to the school being closed for a significant portion of the school year.
 
Additionally, USDOE has indicated that it will consider targeted one-year waivers for an impacted school to not factor the participation rate into its Academic Achievement indicator and to exclude the chronic absenteeism indicator from a State's accountability system.
 
The Department will apply for such waivers for schools impacted by the extraordinary circumstances associated with COVID-19 to the greatest extent permitted by federal law.
 
In addition to the potential impact on accountability, NYSED is also working with the U.S. Department of Education to determine the flexibility that will be offered states to address fiscal requirements such as: maintenance of effort; the requirement to obligate funds in the current Federal fiscal year for providing equitable services to eligible private school students, teachers, and families; and the limitation on carrying over no more than 15 percent of Title I, Part A funds. As more information becomes available it will be shared with the field.
 

180-Day Requirements. Governor Executive Order No. 202.1, issued 3/13/2020, contains this language:
​"Suspension of law to allow waiver of requirements necessary for apportionment of school aid:

Section 3604(7) of the Education Law, to the extent consistent and necessary to allow the commissioner to disregard such reduction in the apportionment of public money due to a failure by a school to meet the instructional requirements proscribed within this section due to the properly executed declaration of a local state of emergency as defined within sub-section (i), a school is directed to close by a state or local health official or following a properly executed declaration of a state of emergency as defined within sub-section (i), limited to the extent that those specified schools are unable to make up missed instructional days."
 

School Board Meetings: Open Meetings Law. Pursuant to Governor Executive Order No. 202.1 issued 3/13/2020, the Open Meetings Law requirements for school board meetings have been temporarily modified, for through April 11, 2020, as such:  

"Article 7 of the Public Officers Law, to the extent necessary to permit any public body to meet and take such actions authorized by the law without permitting in public in-person access to meetings and authorizing such meetings to be held remotely by conference call or similar service, provided that the public has the ability to view or listen to such proceeding and that such meetings are recorded and later transcribed."
All resources for schools related to COVID-19 can be found on NYSED's dedicated website.