For More Information Contact:
JP O'Hare or Keshia Clukey
(518) 474-1201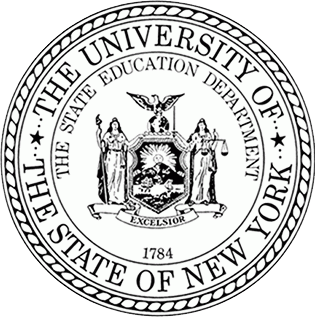 State Education Department and New York State Museum Announce Expanded Learning Resources for Educators and Parents During Statewide School Closure
The State Education Department and New York State Museum continue to expand interesting and fun online learning resources for parents and educators in response to school closures across the state, Interim Commissioner Shannon Tahoe announced today. The New York State Museum is taking viewers behind the scenes of exhibitions and collections by offering Facebook Live Field Trips. State Museum scientists, historians and educators highlight interesting finds and facts about New York State history, science and culture. In addition, dozens of new options have been added to the dedicated website featuring remote continuity of learning resources including updated digital content, a new section for Computer Science and additional options for English Language Learners (ELLs).
"As we adapt to the evolving needs of our students and families amidst the COVID-19 outbreak, we will continue to offer new and engaging opportunities to augment at-home learning," said Board of Regents Chancellor Betty A. Rosa. "Educators can turn to our growing list of tools to help prevent learning loss in the weeks ahead, and parents, students and families can enjoy these virtual field trips to the New York State Museum to learn about our state's fascinating history and culture from the safety of their homes."
"These are challenging times for all of us, and NYSED and the State Museum are rising to that challenge with help for students, parents and educators," said Interim Commissioner Tahoe. "We hope these virtual field trips provide another compelling educational resource to keep students and children engaged in learning at home. Additionally, we're working every day to make even more options available for teachers and administrators who remain dedicated to ensuring students have interesting and effective lesson plans during this public health emergency."
Facebook Live Field Trips to the New York State Museum
While the public may not be able to come to the New York State Museum, the Museum is coming to them with Facebook Live Field Trips every Tuesday, Wednesday, and Thursday. Join scientists, historians and educators behind the scenes of the Museum's exhibitions and collections to highlight interesting finds and facts about New York State history, science and culture. Just a few of the topics viewers can learn about are Ice Age exploration, Adirondack animals and the centennial of the 19th Amendment for women's suffrage. Virtual tours begin at 1:00 p.m. on the State Museum's Facebook page and are saved on the Museum's Facebook page for viewing after the live stream.
Continuity of Learning Website
NYSED has expanded the recently launched Continuity of Learning Website, which features options and examples of technology and non-technology-based materials for districts and schools, as they develop distance learning plans for students during closure due to the Novel Coronavirus. Many new and updated remote instruction and learning resources are now available, including:
more than 40 new resources in the "Digital Content" section;
an updated resources section for English Language Learners/Multilingual Learners;
a new section for Computer Science resources;
updated PBS Live Broadcasting section with direct links to the nine NYS PBS Stations, with access to educational programming for students from prekindergarten through grade 12 every weekday;
an update to the "Digital Tools" section with examples that could be utilized for instruction and learning;
a section specifically for educator resources, including an entire section for Career and Technical Education (CTE) teacher resources, as well as links to resources for online learning and professional collaboration;
a "District Planning" section that includes considerations for leaders as they transition to digital learning, as well as examples of Continuity Plans sent from NYS districts.
NYSED will continue to update and add resources to this dedicated website as they become available.
NYSED and the NYS Museum are updating families and educators daily through social media as well. Look for these resources and much more on Twitter, Facebook and LinkedIn with the hashtag, #NYLearnsRemotely.