For More Information Contact:
JP O'Hare or Keshia Clukey
(518) 474-1201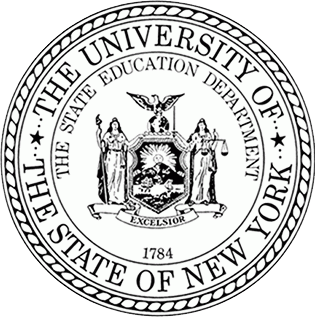 New York State Library Announces Availability of Funds to Assist Libraries in Addressing the Digital Divide
The New York State Library announced today that $1,757,794 in federal Coronavirus Aid, Relief, and Economic Security (CARES) Act funds are being made available  to help libraries across the state prevent, prepare for, and respond to COVID-19, including to expand digital network access, purchase internet accessible devices, and provide technical support services.  These federal CARES Act funds were awarded to the New York State Library by the Institute of Museum and Library Services (IMLS). 
"The Board and I are committed to finding real and sustainable solutions that will address the digital divide in New York State," said Vice Chancellor T. Andrew Brown.  "These funds will support these efforts and create and expand resources that will prove useful through the pandemic and beyond."
"Providing access to educational resources is the core mission of our public libraries," said Interim Commissioner Betty A. Rosa.  "At a time where we have seen firsthand the implications of the digital divide, it is more important than ever that libraries can increase the digital services they provide.  I'm confident that communities across New York will truly benefit from this aid as they continue to persevere through the COVID-19 pandemic."
Public Library Systems 
The State Library will distribute more than $1.4 million in federal CARES Act funds by formula to each of New York's 23 public library systems. Each system is required to submit an application to the State Library demonstrating accordance with CARES Act guidelines. Systems will focus efforts on three key areas as identified by IMLS: Address digital inclusion and related technical support; address other efforts that prevent, prepare for, and respond to COVID-19; and reach museum and tribal partners, in addition to traditionally eligible library entities, where appropriate. Systems are encouraged to collaborate with other libraries and systems, schools, colleges and universities, cultural organizations, and community organizations in order to meet these goals.
Visit the State Library's website see the allocation available for each public library system. The State Library anticipates issuing detailed guidance, including a timetable and application instructions to the 23 public library systems before the end of October.  All project activities must be completed by June 30, 2021.
Statewide Library Services
The State Library will also use federal CARES Act funds to improve digital access to library services for all New Yorkers through the expansion of statewide library services including:
Convening a Digital Equity Summit and other online training opportunities to establish a shared understanding of the barriers to digital equity in education and identify collaborative solutions.
Developing an online portal to help libraries, museums, and cultural organizations across the state document and preserve the histories of New Yorkers during the pandemic.
Expanding and improving the State's online summer reading program tools.
In accordance with funding requirements, New York State must expend this $1,757,794 in CARES Act funds by September 30, 2021.