For More Information Contact:
JP O'Hare or Keshia Clukey
(518) 474-1201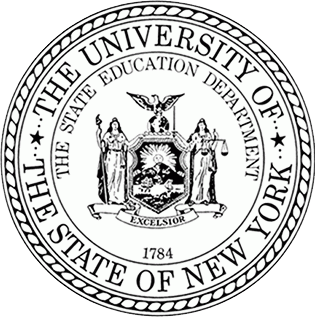 Board of Regents Recognizes Bronx and Buffalo Teachers for Winning Prestigious Milken Award
The Board of Regents today recognized Andrew Franz of Buffalo's Hamlin Park Claude and Ouida Clapp Academy and Aja Brown of Metropolitan Soundview High School in the Bronx as 2017 Milken Awardees, which provide public recognition and financial rewards to outstanding educators. Franz and Brown received the awards and $25,000 each during assemblies at their schools in October from the Milken Family Foundation.
"I congratulate both of these dedicated teachers on their recognition as educators of excellence," Board of Regents Chancellor Betty A. Rosa said. "Andrew Franz is committed to ensuring high academic achievement for all students. He realizes that learning doesn't begin and end in the classroom, and that to help students succeed in school and life, we must educate the whole child. Aja Brown is a dedicated science teacher, focused on increasing science achievement for her students. Ms. Brown uses an inquiry-based approach with real life experiences—the kind of instruction that engages students, gets them excited to learn and keeps them interested in STEM."
"Aja Brown is the kind of teacher who makes science come alive for her students," said Commissioner MaryEllen Elia. "She listens to her students and finds new ways each day to engage them in the study of the world. Andrew Franz is an advocate for STEM and a passionate educator. Mr. Franz is a tremendous positive force in the lives of his students. They are both deserving recipients of this national recognition."
Milken is a National Educator Award program established in the early 1980s to recognize great educators. Educators in public, private, parochial, charter and Department of Defense Schools are eligible. The award provides public recognition and financial rewards to outstanding educators. Each educator in the program is given a $25,000 unrestricted financial award and the opportunity to participate in on-going professional development at state events, and through state and national networks of educators, state agency personnel, legislators, university personnel, business partners, and Foundation staff. Each year Milken seeks educators from a specific P-12 certification area. Middle to High School educators were eligible for the 2017 MEA. Because the process is confidential, submissions are solicited through District Superintendents by NYSED requesting applications for a Talent Pool.
In addition to participation in the Milken Educator Network, 2017-18 recipients will attend a Milken Educator Forum in Washington, D.C., March 20-23, 2018. Educators will have the opportunity to network with their new colleagues and hear from state and federal officials about maximizing their leadership roles to advance educator effectiveness.
Aja Brown, Metropolitan Soundview High School, Bronx
Aja Brown is a ninth-grade living environment teacher at Metropolitan Soundview High School in the Bronx. Brown analyzes her student's data like a scientist and modifies her lessons to better serve those struggling with the content, always providing opportunities to improve their critical-thinking and literacy skills. Her inquiry-based instructional approach has inspired other science teachers to follow her lead; integrating research and experiments into their course study is building a strong foundation for active learning at the school where 97% of the student body are eligible for free or reduced lunch.
Andrew Franz, Hamlin Park Claud and Ouida Clapp Academy, Buffalo
Andrew Franz teaches in a special education 6:1:1 setting at Hamlin Park Claude and Ouida Clapp Academy in Buffalo. Franz covers all core subject areas in his classroom: Students dissect live hydra, observe animals, care for class pets (a beta fish and an African walking frog), produce documentaries about animals, augment history concepts through online gaming, read graphic novels to supplement classic texts and illustrate math concepts with creative drawings. As the lead educator on the Student Spaceflight Experiment Project, he fired up his 7th and 8th graders about growing potatoes in space, and enlisted biologists at the University of Buffalo and Cornell to serve as outside advisers; he also raised funds to get the students to a STEM Conference in Washington, D.C., and to Cape Canaveral in Florida to observe the Falcon 9 rocket launch that put their tubers into orbit on the International Space Station.
Brown and Franz were both profiled on the Milken Award website, where photos and video from their surprise awards assemblies can also be found.