For More Information Contact:
JP O'Hare or Keshia Clukey
(518) 474-1201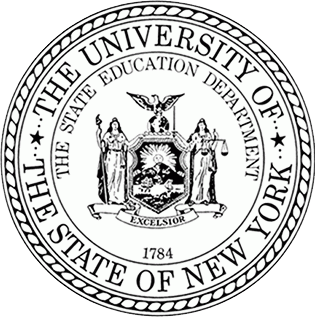 State Education Department Proposes School Health Regulation Changes
Changes Ease Burden on School Districts and Implement Recent Statutory Changes
45-Day Public Comment Period Begins Jan. 25
Proposed amendments to school health regulations reduce burdens on school districts and implement recent statutory changes to provide emergency epinephrine auto-injectors, the State Education Department announced today.  Additional amendments address numerous requests from parents, healthcare providers, schools and the Department of Health for technical amendments and updates to existing regulatory language to improve school health services for students.  A 45-day public comment period on the proposed amendments begins Jan. 25.
"Epinephrine injections can save the lives of children and adults in schools across the state," Board of Regents Chancellor Betty A. Rosa said.  "These proposed regulations would ease the burden on school districts so they can safely use these medical devices in emergencies."
"We've heard from healthcare providers and parents alike that our health regulations need updating – both to reduce regulatory burdens to providing emergency care in schools and to make technical changes," State Education Department Commissioner MaryEllen Elia said.  "With these commonsense changes, we make it easier for children to receive emergency epinephrine shots when needed and align medical screening requirements with national recommendations."
"Knowing the severe impact that undiagnosed health problems can have on children's ability to learn, these amendments just make sense," said Regent James Cottrell, a physician. "They will ensure clarity and consistency of communication between schools, parents, and healthcare professionals."
The proposed amendments related to emergency epinephrine use include to:
amend the definition of epinephrine auto-injector device to conform to the definition in the new law;
eliminate the requirement for a school district to enter into a collaborative agreement with an emergency health care provider in order to purchase, acquire, possess and use epinephrine auto-injector devices; and
no longer require school districts to report every use of an epinephrine auto-injector to an emergency health care provider.
Additional proposed changes align regulations with current best practices and make several technical changes to address numerous requests from parents, healthcare providers, schools and the Department of Health.  These proposed changes include updating definitions, clarifying regulations so they conform with statutory changes, and adjusting the grade levels when students must submit physical exam and receive screenings for scoliosis, vision and hearing in accordance with recommendations of the American Academy of Pediatrics and other health professionals within New York.
A Notice of Proposed Rule Making will be published in the State Register on Jan. 25, 2017 and public comment will be received until March 13, 2017.  Following the public comment period, it is anticipated that the proposed rule will be presented for permanent adoption by the Board of Regents at the April 2017 meeting.  If adopted, the proposed amendment would become effective for the next school year, commencing on July 1, 2017. 
The proposed regulation can be viewed here.
Update - 1/25/17
A Notice of Proposed Rule Making was published in the State Register on January 25, 2017. NYSED will accept comments on the proposed amendments through March 13, 2017. Please email comments to regcomments@nysed.gov.