For More Information Contact:
JP O'Hare or Keshia Clukey
(518) 474-1201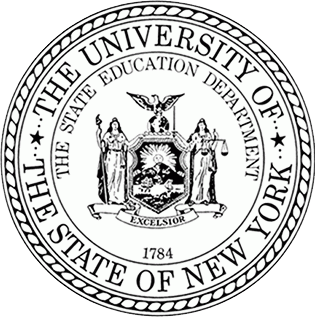 Board of Regents Appoints New Co-Chairs of State Aid Subcommittee
Regents Ouderkirk and Mead to Lead Subcommittee
Board of Regents Members Beverly L. Ouderkirk and Nan Eileen Mead have been appointed co-chairs of the State Aid Subcommittee, the Board of Regents Chancellor Betty A. Rosa announced today. As Co-chairs, Regents Ouderkirk and Mead will lead the development of the Board's annual State Aid request, which is the school district funding proposal submitted to the Legislature by the Board of Regents each December. Regent Ouderkirk is the representative from the North Country, which is the 4th Judicial District, and Regent Mead represents the 1st Judicial District, which covers Manhattan. The Co-Chairs are taking over for former Chair Regent James Tallon who retired earlier this year; he led the State Aid Subcommittee for the past 15 years.
"Regents Ouderkirk and Mead come to this role with extensive and, importantly, diverse experiences, with one hailing from an area that includes some of the State's smallest school districts and the other from the State's largest," Chancellor Rosa said. "Their diverse perspectives will serve our children well as the Board continues its push for equity in all schools in New York State, including those in the most rural regions and those in the most populous."
"Regents Ouderkirk and Mead are ideally suited to chair the State Aid Subcommittee," State Education Commissioner MaryEllen Elia said. "Regent Ouderkirk has spent her career in some of our State's most rural schools and understands the issues unique to those communities. Meanwhile, Regent Mead knows the issues facing schools in New York City and other urban areas, having been a passionate public school parent leader and advocate. Given this breadth of knowledge, I believe New York State will make strides toward greater equity in our public schools."
Regent Ouderkirk was elected to the Board in March 2015, bringing with her more than 50 years of experience working in public schools, primarily in Western and Central New York and in the North Country. She began her career as a kindergarten teacher and spent 17 years in the classroom, much of that time as a special education teacher. From there, she became a principal, deputy superintendent, and superintendent, a position she had in several districts including Morristown CSD, Tioga CSD, and Valley CSD, which is within an hour's drive of New York City in Orange County. She eventually became BOCES District Superintendent for Genesee Valley in Western New York. 
A public school advocate for over 15 years and a former financial industry services professional, Regent Mead joined the Board in March 2016. Prior to her appointment, she served two terms as First Vice Chair of the Chancellor's Parent Advisory Council, a citywide parents' group representing more than one million New York City public school students and their families, advising Chancellor Carmen Fariña on education policy. In that role, she advocated for the expansion and strengthening of Title I parent involvement structures across the city. Previously, she chaired the Diversity Committee for Community Education Council 3, which represents the Upper West Side and Harlem, where she advocated for changes to NYC Department of Education admissions policies and sought to address inequities of access to resources and funding across the district. 
Read full biographies for Regents Ouderkirk and Mead, as well as for the other Board members, here: http://www.regents.nysed.gov/members.
As Co-Chairs of the State Aid Committee, Regents Ouderkirk and Mead will oversee the development of the State Aid request put forth every year. In this request, the Board will call for increases in formula-based funding and will request money for specific initiatives, such as expanding Universal Prekindergarten and services for English Language Learners. In the 2017-2018 request, the Board proposed $2.1 billion in additional aid and investments in education.
See the full list of State Aid Committee members and archived minutes from past meetings here: http://www.regents.nysed.gov/committees/subcommittee-state-aid.
-30-