For More Information Contact:
JP O'Hare or Keshia Clukey
(518) 474-1201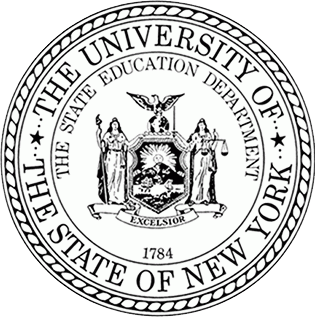 New York State Board Of Regents P-12 Committee Approves New P-12 Science Learning Standards
Standards are Culmination of More Than Five-Year Collaborative Process
With Teachers, Administrators and Major Professional Science Organizations
The New York State Board of Regents P-12 Committee today approved new P-12 Science Learning Standards, the State Education Department announced.  These standards are based on two nationally respected guiding documents, feedback from teachers, school and district administrators, and on survey data that indicated the need to adapt specific portions of the standards to reflect New York's mission and vision for P-12 science education.
"The Board and the Department took a measured, years-long approach to making sure we got it right in updating the state's science learning standards," Board of Regents Chancellor Betty A. Rosa said.  "These standards give all our children the best possible opportunities to succeed, while also giving educators the flexibility to design classroom experiences that stimulate students' interest and prepare them for the future."
"These standards reflect how students today learn science," Commissioner Elia said.  "Science, Technology, Engineering and Math are becoming more critical every day to innovation and competitiveness in both college and career.  It's essential that our standards evolve to provide equitable learning opportunities so all students can benefit."
The Statewide Leadership Team, Science Education Steering Committee, and Science Education Consortium served in a formal advisory capacity to Department staff throughout the five-year process to develop the new standards.  They are based on the National Research Council's, "A Framework for K-12 Science Education" and Achieve, Inc.'s "Next Generation Science Standards" (NGSS).
The Department also gleaned important information from two public surveys:
Summer 2013: NYSED conducted a public survey to collect feedback from various stakeholders in science education to compare the current NYS Science Learning Standards and the NGSS to specific survey criteria. The feedback collected via this public survey was used, in part, to formulate the recommendation to the Board of Regents regarding next steps for the P-12 science teaching and learning in NYS; and
December 8, 2015-February 8, 2016: A public survey was conducted on the draft standards based on the same criteria.
In conjunction with the three committees, the Department analyzed quantitative and qualitative survey data and feedback to determine the necessary changes included in the final standards.
The new standards align with science education and current cognitive research on how students learn science.  These standards call for three-dimensional learning that include increased opportunities for students to engage with natural science phenomena.
Implementation of the new standards will begin in all schools beginning with the 2017-2018 school year.  This will enable Department staff to continue to collaborate with various key stakeholder groups to:
Develop a NYS Comprehensive Science Standards System Implementation Plan that pinpoints three phases to address a systemic and systematic transition to new standards aligned to the mission, vision and all six key components included in the Statewide Strategic Plan for Science; (Standards, Curriculum, Professional Development to Enhance Instruction, Materials & Resource Support, Administrative and Community Support) at distinct levels - local, regional and state.  
Incorporate revisions made to the NYS mathematics state standards and ELA state standards, approved by Board of Regents in the new science standards;
Continue to identify STEM assets and initiatives across the state to build a Statewide Science Education Ecosystem Network.  This will support the teaching and learning initiatives in science through collaborations and partnerships with school districts, institutes of higher education, professional organizations, informal science institutions, business and industry, and other science stakeholder groups at the regional and local levels; and
Target specific State and federal funding sources to signal fiscal resources for use at the local level such as ESSA (Title II Part A – Teacher Quality and Title IV –Student Support and enrichment Grants - STEM ) as well as possible grant opportunities to support the implementation of the Statewide Strategic Plan for Science at the regional and state levels.
The NYSED science standards development process is chronicled on the Department's website. The full standards can be viewed on the Department's website.
-30-