For More Information Contact:
JP O'Hare or Keshia Clukey
(518) 474-1201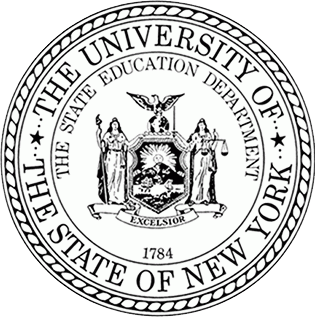 Hastings-on-Hudson Holocaust Survivor and Hudson Falls Teacher Receive 2015 Yavner Awards
The Board of Regents today recognized Eliazar "Ed" Lessing with the 2015 Louis E. Yavner Citizen Award for educating others about the Holocaust and other violations of human rights.  Matthew Rozell, a teacher at Hudson Falls High School, received the 2015 Louis E. Yavner Teaching Award.
Established by the Board of Regents and funded by the late Regent Emeritus Louis E. Yavner of New York City, who served on the Board from 1975-1981, the awards recognize teachers and private citizens who have made outstanding contributions to teaching about the Holocaust and other violations of human rights.
In a formal presentation at the meeting of the Board of Regents today, Lessing was recognized for his work educating others about the Holocaust.  Lessing was a Hidden Child in the Netherlands during World War II, spending two and a half years living in fear and using disguises to avoid capture by the Nazis.  During much of that time, he was separated from his family.  After the war, Lessing married Carla, another Hidden Child, and they settled in Hastings on the Hudson.  Lessing shares his story with students, educators and the community through working with the Shoah Foundation, the United States Holocaust Memorial Museum, the Hidden Child Foundation and the Speakers Bureau of the Holocaust and Human Rights Education Center of Westchester.  Through this work, young people for many generations will be able to hear his story of survival.
Rozell was recognized by the Board for his work educating young people about World War II and the Holocaust.  Rozell's students have interviewed residents of the community who served in World War II. This information is then shared on the website, "World War II Living History Project", which Rozell launched almost 15 years ago.  Through the photographs and information posted there, people have recognized themselves or family members and connections have been made between survivors and the soldiers who rescued them.  Hudson Falls High School has hosted three reunions, which are like symposiums for students, where the entire student body has an opportunity to hear and speak with both survivors and liberators. 
Rozell's continuing work on the project can be found here: https://teachinghistorymatters.com/ .
Nominations for the 2016 Louis E. Yavner Teaching and Citizens Awards are now being accepted at: http://www.p12.nysed.gov/ciai/Yavner/home.html .