For More Information Contact:
JP O'Hare or Keshia Clukey
(518) 474-1201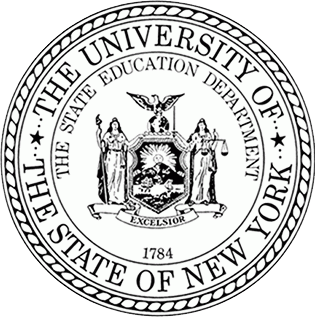 Board of Regents Approves Regulations to Allow DACA Recipients to Apply for Teacher Certification and Professional Licenses
The Board of Regents voted to adopt regulations to allow certain individuals who came to the United States as children to apply for teacher certification and professional licenses from the State Education Department.  
In June 2012, the Obama Administration implemented the Deferred Action for Childhood Arrivals (DACA) policy, which allows individuals who came to the U.S. as children and meet established guidelines to request consideration of deferred immigration action for a period of two years, subject to renewal. DACA applies to young people who typically derive their immigration status from their parents, many of whom are undocumented.  As a result, most of these individuals have no current mechanism to obtain legal residency, even if they have lived most of their lives in the U.S.
"These are young people who came to the U.S. as children," State Education Commissioner MaryEllen Elia said.  "They are American in every way but immigration status. They've done everything right.  They've worked hard in school, some have even served in the military, but when it's time to apply for a license, they're told 'Stop. That's far enough.'  We shouldn't close the door on their dreams.  Allowing these young people to get professional licenses will open up a new world of economic opportunity for them."
"This is a tremendous win for New York's students," Assembly Speaker Carl Heastie said.  "The Assembly Majority has always led the charge to expand opportunities for every student and we have championed issues like the DREAM Act and greater investment in higher education to show our commitment to all of the families who have made New York their home.  It is our responsibility to empower and support all students on their path to success.  This rule change will ensure that after all their years of hard work, students will be able to take the next step towards a meaningful career. I commend the Board of Regents and the State Education Department for helping these students and their families to achieve their dreams." 
DACA recipients are authorized to work.  However, qualified individuals are prohibited from obtaining teaching certification and licenses in certain professions, including but not limited to pharmacy, dentistry and engineering, solely because of their immigration status.  The Regents' action, when finalized after the public comment period, will open up the licensing process to DACA recipients.
When finally adopted, the Regents' regulations will allow eligible DACA recipients to obtain a teaching certification or professional license, if they have met all other requirements for licensure except for their citizenship status.
NOTE: Following are statements by New York state legislators in reaction to this action.
Statements by New York state legislators
"As many New Yorkers know, earning an education takes hard work and commitment. I greatly appreciate that the Board of Regents has recognized that an individual's hard work should not be overshadowed by decisions made for them as children. By removing the barrier to professional licensure, we allow every New Yorker the opportunity for success, economic growth and the chance to make their mark on our great state." -- Assemblymember Deborah Glick, Chair of the Assembly Committee on Higher Education
"Today is a great day for a State which prides itself in being a national leader on issues of social justice.  The decision by the New York State Board of Regents to grant licensure in various professions to individuals who came to the United States as children and who are qualified under the Obama Administraion's Deferred Action for Childhood Arrivals is an example of government performing at its best.  The inability of Congress to implement comprehensive immigration reform has forced states to take individual actions on a wide range of such issues.  The proposed regulations by the Board is a positive move to help the more than 53,000 New Yorkers who have registered for DACA, the 200,000 more which live in fear and have not signed and live in our State, and for the 787,000 DACA enrollees nationwide who will now see that New York is the land of opportunity where they can bring their talents to help improve their lives." -- Assemblymember Marcos A. Crespo, Chair of the Assembly Puerto Rican/Hispanic Task Force
"The United States is often called the land of opportunity, however, for many Americans those opportunities are limited because of factors that are not relevant to their credentials, such as immigration status. These individuals work hard to earn an education – many of them a college education – and yet are forbidden to receive certification or licensure required to begin a career they are qualified to do. I am grateful that the Board of Regents has taken measures to end this injustice and allow individuals to fully realize their potential." -- Assemblymember Ron Kim, Chair of the Task Force on New Americans
"Today's proposal by the Board of Regents moves us another step towards a fairer more humanitarian approach to how our state deals with undocumented students who are here to stay and ready to contribute in a most positive way in the Empire State. This rational and realistic approach, authorizing DACA recipients to obtain teaching certificates, will bring some stability to how these young New Yorkers and their families plan their lives, thus providing them with a gateway to realizing their own American dream and becoming very productive citizens of our state. This is a particularly significant action, which without spending a significant amount of state funds, invests in education in a very positive way. This direct investment in education taps into a pool of trained educators ready to help build our state by teaching in our public school system." --Assemblymember N. Nick Perry