For More Information Contact:
JP O'Hare or Keshia Clukey
(518) 474-1201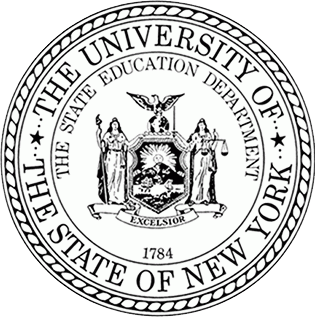 New York State Board Of Regents Passes Emergency Regulation Concerning School Enrollment Following Joint Review By State Education Department And The Attorney General's Office
Regulation Addresses Concerns Related to Unaccompanied and Undocumented Youth.
The New York State Board of Regents today adopted a revised version of New York State Education Commissioner's Regulation 100.2(y).  The emergency regulation seeks to address barriers faced by unaccompanied minors, undocumented youth and others, while making uniform enrollment determinations made by school districts statewide.  The emergency regulation helps ensure equal educational opportunity for all students seeking to enroll in New York State schools regardless of immigration status.  The New York State Education Department ("SED") proposed the revised regulation to the Board this week following the initiation of a joint compliance review, with the Attorney General's Office, of school district enrollment policies and procedures.
"The Board of Regents has enacted these regulations to protect the right of each and every child to a free public education, no matter where they come from or what they look like," said Chancellor Tisch. "We are resolute in the belief that enrollment obstacles cannot hold back the hopes and aspirations of our children." 
"Every school district in New York State has an obligation to educate all of our children regardless of their immigration status," King said. "Putting these regulations in place is a further step to ensure that every district is following the law and that every child is in school."
Attorney General Eric T. Schneiderman said, "Schoolhouse doors must be open to every student in our increasingly diverse state, regardless of their immigration status—and there is simply no excuse for denying children that basic, constitutionally-protected right. The Board of Regents' emergency regulation will help eliminate significant barriers faced by unaccompanied minors across the state."
The revised regulation tracks existing SED guidance to school districts on an array of enrollment criteria, including acceptable proof of residency, age, and guardianship.  The regulation also provides guidance necessary to help ensure that districts comply with the requirements of Plyler v. Doe, the United States Supreme Court decision holding that the U.S. Constitution guarantees equal protection for undocumented children and that the undocumented or non-citizen status of a student (or his or her parent or guardian) is irrelevant to that student's right to an elementary and secondary public education.
The Attorney General-SED joint compliance was launched in October 2014 with a focus on school districts experiencing the largest influx of unaccompanied minors from Central and South America – Nassau, Suffolk, Westchester, and Rockland Counties.  The joint compliance initiative was subsequently expanded following complaints and reports received by the two offices indicating potential barriers faced by unaccompanied minors in other districts across the state.  Following the launch of the review, SED and the Attorney General's Office conducted training sessions in each of the four initial counties covered by the review, to offer guidance to school district personnel, community advocates, and other interested stakeholders on permissible enrollment practices relating to unaccompanied minors and other undocumented youth.
The emergency regulation was developed, in part, to bring clarity to districts across the state on policies and protocols that can help ensure compliance with the mandate of the U.S. Supreme Court.  The regulation was also developed following careful review of submissions made by districts in response to the joint compliance review, and upon areas of concern identified within those submissions.  The regulation expressly prohibits school districts, at the time of or as a condition of enrollment, from inquiring about the citizenship or immigration status of students or their parents or guardians.  The regulation also sets forth non-exhaustive lists of permissible documentation districts may use to determine a student's age and residency, and such lists must be disclosed to the public in the school district's enrollment materials.  In doing so, the regulation gathers and codifies, in one location, federal constitutional law and SED guidance spanning a number of years.