For More Information Contact:
JP O'Hare or Keshia Clukey
(518) 474-1201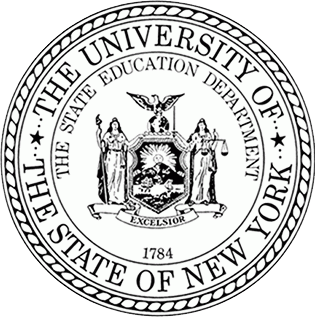 Grades 3-8 Assessment Data Released
Early Release will help Educators Plan for Next School Year
Scores will be announced in August
State Education Commissioner John B. King, Jr. today announced that, in response to feedback and requests from teachers, principals, and superintendents, he has authorized the early release of instructional reports for the 2014 Grades 3-8 English Language Arts (ELA) and math assessments. For every question on the assessments, these secure reports will list the percentage of students who answered correctly as well as the topic and standards with which the questions are aligned.
"We heard from teachers, principals and superintendents who asked us to put these reports out as early as possible," King said. "We listened, and we acted. These reports have been available in prior years, but by releasing the instructional reports early, we're giving educators more time to use the assessment results in their planning for the next school year.
"Our assessments are designed to be tools to help improve instruction and identify areas that students need to strengthen. For example, if a class struggled with questions that measure addition and subtraction of fractions with unlike denominators, the teacher can adjust instruction next year to strengthen students' understanding of this topic. When instruction improves, students do better, and that's everyone's goal."
King noted the reports made available today do not include student performance levels; those statewide results will be released later this summer. King said that the State Education Department (SED) will release approximately 50 percent of the 2014 test questions in early August (an increase from 25 percent for the 2013 tests). Released test questions will include detailed annotations that explain correct and incorrect responses. Earlier this year, SED requested funding that would allow it to release virtually all scored test questions but that funding was not included in the enacted state budget.
School officials can access their district's data through the Regional Information Centers (RIC) and/or Big 5 city school district data centers. For a link to a brochure describing the information available, please visit: http://www.boces.org/Portals/0/Web%20Docs/RIC%20Reports/NYSRICsCognos.pdf
A number of superintendents from around the state commented on the early release.
"The Department's early release of the Grades 3-8 Math and ELA instructional reports is very beneficial to our districts," Jackie Starks, District Superintendent, Madison-Oneida BOCES, said. "Putting relevant, current data in the hands of teachers and instructional leaders is critical to make educational decisions that impact student growth. The early release of the data, coupled with the release of 50 percent of the 2014 test questions will allow for a more thoughtful approach to instructional planning and professional development for teachers. After analyzing the reports and the test questions, district teams will be able to begin the new school year with a meaningful plan to best support students to reach the Common Core learning standards."
"By releasing critical data and twice as many exam questions, our staff will be better able to pinpoint which standards have been met as well as the areas that need more emphasis," Neil O'Brien, Superintendent of Schools, Port Byron School District said. "We will have the time to make adjustments to help improve learning outcomes for students in the upcoming year. While we know the goal of the Education Department is to have all of the questions released, this is a great step in the right direction and will be of tremendous value to my students, teachers and district."
"The Education Department has answered the request of educators for more comprehensive information to help us make strategic and informed instructional decisions," Mary Beth Fiore, Superintendent of Schools, Elmira Heights Central School District said. "The reports generated, coupled with the release of twice as many test questions, will put meaningful information in the hands of educators. This will enhance our ability to understand what areas of our instruction are leading to success and what areas we need to refine to best meet the student needs. I am confident that this will help our students to reach higher levels of achievement."
"We have always been focused on continuous improvement, and now our teachers will have the information from the state exam to directly inform their instructional practice," Kimberly Moritz, Superintendent, Randolph Central School District said. "The data will help us better understand what standards we need to work on; know what we have done well; and determine the key instructional resources and support we will want to consider for next year. This will help all of us strengthen student learning and increase student success."
"The real value of assessments is how they can be used to inform instruction," Mike Nagler, Superintendent, Mineola School District said. "The early release of instructional reports gives districts valuable information on how students, teachers and schools performed on the most recent State exams. By identifying student performance on specific Common Core standards, these reports allow for districts to adjust curriculum and focus on student growth on those standards."
-30-