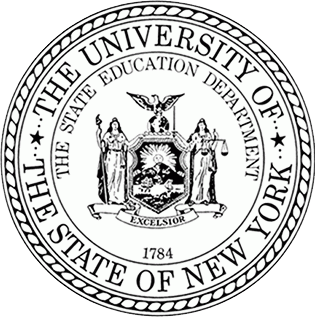 THE STATE EDUCATION DEPARTMENT / THE UNIVERSITY OF THE STATE OF NEW YORK / ALBANY, NY 12234
Jason Harmon, Deputy Commissioner
P-12 Operational Support
55 Hanson Place, Room 400, Brooklyn, New York 11217
89 Washington Ave, Room 875 EBA, Albany, NY 12234
To:
District Superintendents
Superintendents
Charter School Leaders
From:
Jason Harmon, Deputy Commissioner
Subject:
2021-22 Grades 4-8 and 9-12 Growth Model Results
The purpose of this memo is to provide updates on the 2021-22 growth results.
Grades 4-8 Teacher-Student Linkage
In an effort to reduce reporting requirements, the New York State Education Department (NYSED or "the Department") sunset the Staff Student Course (SSC) collection in 2019-20. In place of the SSC collection, the growth vendor developed a methodology that uses three existing collections to link students to their teachers (not their principals) for the Grades 4-8 State-provided growth teacher model. These collections are:
Course Instructor Assignment (CIA): The CIA file links teachers to courses. Teacher entry and exit dates are used to capture the proportion of time a primary instructor1 taught a course that is tied to a Grades 4-8 ELA or Math State assessment or an Algebra I Regents examination.
Student Course Entry Exit (SCEE): The SCEE file links students to courses. Student entry and exit dates per course are used to ascertain when the student was in enrolled in a course.
Student Attendance: The Student Attendance file provides the number of days that a student was in attendance from the beginning of the school year to the first day of the Grades 3-8 ELA and Math assessment dates. The number of days in attendance is used to determine the student attendance weight.
For more information, see the "How Are Students Linked and Attributed" document that is available on the State Growth Measures Toolkits site.
Grade 8 Algebra Growth Scores
In response to feedback from teachers, principals, superintendents, and other stakeholders, beginning with 2021-22 school year results, the Department will include in the computation of Mean Growth Percentiles (MGPs) the Student Growth Percentiles (SGPs) calculated for grade 8 students who take an Algebra I Regents examination and do not take the New York State Grade 8 Mathematics Assessment. These SGPs will be incorporated into teacher, principal, and school State-provided growth results that are provided for informational purposes and into school and district Growth Indices for use in school and district accountability.
Grades 9-12 Growth Models
The following enhancements were made to improve growth scores:
The MGP and Growth in Regents Examinations (GRE) models will use grade 6 ELA and math assessment results as pretests. This modification allows growth scores to be generated for students missing both grades 7 and 8 pretests.
The GRE model will account for previously passed Regents alternatives in ELA, math, science, and social studies. This modification more accurately represents how students make progress toward meeting the graduation requirements. Due to when results are available for State-approved Regents alternatives, growth results do not account for exams taken in the current year.
The GRE model will account for Regents exemptions as meeting graduation requirements. This modification aligns to the Department's graduation requirement policy.
State-provided Growth Results
Pursuant to Chapter 59 of the Laws of 2019, which amended the Student Performance Category requirements of Education Law §3012-d, State-provided growth scores are no longer required to be used by New York State teachers of mathematics and English language arts (ELA) in grades 4–8 and their principals as well as principals of students enrolled in Grades 9-12 for evaluation purposes. While State-provided growth results are not required to be used for Annual Professional Performance Reviews, the Department is committed to providing these results to districts, charter schools, and BOCES. State-provided growth results will also be used as part of New York State's Every Student Succeeds Act (ESSA) plan to ensure equitable access to effective teachers.
The Department encourages districts to regularly report your data and utilize the Level 2 Verification Reports. For questions regarding the reporting of data to SIRS, please contact DataSupport@nysed.gov. For questions about State-provided growth results, please contact EducatorEval@nysed.gov. For questions regarding the use of student growth results to make accountability determinations, please contact AccountInfo@nysed.gov.
cc: Alexander Trikalinos
Rose LeRoy
Jennifer Todd
Jeff Shaffer
---
1The definition of primary instructor includes those who teach English as a New Language (ENL) or Students with Disabilities (SWD). All ENL, SWD and Bilingual instructors should be reported in CIA with the appropriate indicators.
PDF Version of Memo