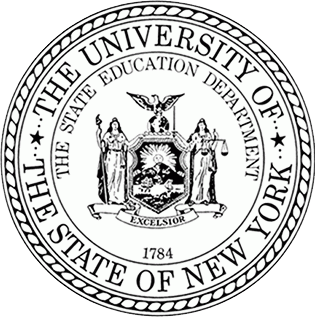 THE STATE EDUCATION DEPARTMENT / THE UNIVERSITY OF THE STATE OF NEW YORK / ALBANY, NY 12234
Office of Curriculum, Instruction, Early Learning and Educational Technology (Marybeth Casey, Assistant Commissioner)
Office of Information and Reporting Services (Rose M. LeRoy, Director of Educational Data and Research)
89 Washington Avenue
Albany, NY 12234
To:
District Superintendents
Superintendents of Public Schools
Principals of Public Schools
BOCES Superintendents
BOCES Principals
Leaders of Charter Schools
From:
Marybeth Casey, Assistant Commissioner
Rose LeRoy, Director of Educational Data and Research
Subject:
Reminder: Student-Level Digital Equity Data Collection
This memo provides additional information on the new student digital equity data collection in the Student Information Repository System (SIRS) for public school districts, BOCES, and charter schools for the 2021-22 school year.
To collectively serve our students, families, and educators, especially as individuals and schools continue to be required to move to remote learning due to the COVID-19 pandemic, it is imperative that districts, BOCES, charter schools, and the New York State Education Department have, and maintain, an updated, accurate, complete picture of the state of digital equity for each individual student. Memos dated
June 8, 2021
and
September 7, 2021
provided information on this new data collection. The
June 8, 2021 memo
urged districts to enter this data into the Student Information and Repository System (SIRS) as soon as possible.
The Department commends those schools, districts, and BOCES that have already collected and reported this data. All schools, districts, and BOCES should continue to report digital equity data throughout the 2021-22SY data collection. All data reported by January 28, 2022 will be included in an additional data extract completed on January 31, 2022, and will be shared with the Board of Regents, the Commissioner of Education, the Governor's Office, and the Legislature, and published on the NYSED website.
This data will help identify specific needs and target resources and funding opportunities when they become available. The data should also be used at the classroom and local levels for instructional and programmatic decision-making.
Past data collections have shown that hundreds of thousands of New York State students potentially still do not have access to a device appropriate for learning, or to sufficient broadband access, in their places of residence. The Board of Regents and the New York State Education Department remain dedicated to working to end this inequity, often referred to as the Digital Divide. As the COVID-19 pandemic has shown us all, digital equity is essential for educational equity.
For assistance with Digital Equity data collection via SIRS, please contact your local Regional Information Center (RIC) or Big 5 Level 1 Reporting Center. For questions about reporting data in SIRS, please contact the Office of Information and Reporting Services
Data Support
.
As always, we thank you for all that you do for the children of New York.
PDF Version of Memo