For More Information Contact:
Jonathan Burman, Jeanne Beattie or JP O'Hare
(518) 474-1201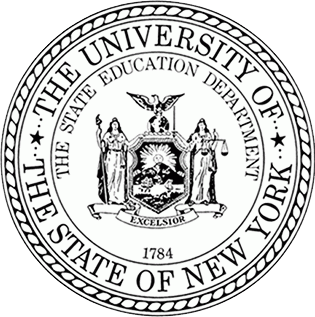 State Education Department Proposes New Teaching Certificate to Allow Certain Licensed Health Professionals to Teach Health Education
Certificate Will Ensure Students Have Access to Health Education Teachers
60-Day Public Comment Period Begins March 28
The State Education Department today proposed regulatory changes to create a new, temporary teaching certificate to allow certain licensed health professionals to teach health education. The new certificate will help ensure there are sufficient numbers of health education teachers in New York's classrooms.   
"It's more important than ever that students have access to quality health instruction taught by experts," Board of Regents Chancellor Betty A. Rosa said. "It just makes sense to create a pathway for medical professionals like doctors, physician assistants, nurse practitioners, and registered professional nurses to bring their skills and knowledge to the classroom." 
"Some schools have a hard time locating and hiring qualified health education instructors," Commissioner Elia said. "The regulations we've proposed today will help address that shortage, while maintaining the high standards we've established to obtain a teaching certificate in New York."
To qualify for the Transitional K certificate under the proposed regulations, the candidate must meet the following requirements:
Valid license and registration:  The candidate must hold a valid New York State license and registration in one of the following professional titles: physician, physician assistant; nurse practitioner; registered professional nurse;
Education: The candidate shall hold a bachelor's degree or higher;
Workshops:  The candidate must complete all the required workshops;
Employment and support commitment: The candidate must have an employment and support commitment from a public school, non-public school or BOCES.
The temporary certificate will be valid for three years from the date issued, during which time the holder can pursue the additional requirements needed to obtain an initial certificate in classroom teaching. Once the candidate meets the requirements for an initial certificate and completes certain additional coursework, the candidate will be eligible for a professional certificate.
To obtain initial certification, in addition to meeting the requirements for the Transitional K certificate, candidates will need to meet the following additional requirements:
Pedagogical coursework: Complete nine semester hours of pedagogical coursework in the following:
human development and learning, including, but not limited to, the impact of culture, heritage, socioeconomic level, and factors in the home and community that may affect a student's readiness to learn;
teaching students with disabilities and special health-care needs within the general education classroom, including assistive technology; and
curriculum and/or instruction, including instructional technology.
Examination: Take and pass the Educating All Students (EAS) examination and the Content Specialty Test in Health Education.
To obtain professional certification, in addition to the requirements for the Initial certificate, candidates will need to complete an additional nine semester hours of pedagogical coursework in the following:
Teaching Literacy Skills Methods – 3 semester hours
Instruction and/or Assessment
Classroom Management
Timetable for Implementation
A Notice of Proposed Rule Making will be published in the State Register on March 28, 2018. Comments on the proposed changes will be accepted through May 28, 2018 and can be submitted by email to REGCOMMENTS@nysed.gov.
Following the 60-day public comment period required under the State Administrative Procedure Act, it is anticipated that the proposed amendment will be presented to the Board of Regents for adoption at its July 2018 meeting. If adopted at the July 2018 meeting, the proposed amendment will become effective on August 2, 2018.